October In Reviews: ZONE ONE, THE MARRIAGE PLOT, 1Q84
To build on our REVIEW GPA feature, which amalgamates reviews from mainstream press outlets, this end-of-the-month "IN REVIEWS" feature compares the ratings on three "amateur" review sites — Amazon, Barnes & Noble and Goodreads — to gauge readers' opinions on the big books of the month.
Zone One, by Colson Whitehead — Review GPA: 3.74 (A-)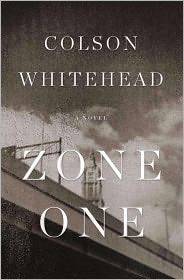 Barnes & Noble: 3.5 stars (14 ratings)
Amazon Average: 2.5 stars (58 ratings)
Goodreads Average: 3.60 stars (173 ratings)
Thoughts: This critically acclaimed novel got its ass kicked on Amazon, but did fairly well on the other two sites. The reason seems to be that many reviewers from the Amazon Vine program (Amazon sends ARCs to pre-selected reviewers to generate pre-pub buzz) panned it. Possibly these "seasoned" literary reviewers were shocked at the fact they were reading a zombie novel. Or, more likely, zombie novel fans were shocked they were reading something literary. As one two-star reviewer (kind of ironically) puts it: "…this book is the poster child for verbosity taken to extremes." Another titled her review "Pretentious much? SLLLLLOOOOOWWWW."
The Marriage Plot, by Jeffrey Eugenides — Review GPA: 3.34 (B+)
Barnes & Noble Average: 4 stars (24 ratings)
Amazon Average: 3.5 stars (28 ratings)
Goodreads: 3.77 stars (1,001 ratings)
Thoughts: Ah, good, steady, reasonable Goodreads — if I remember correctly from a few of my ill-fated college math classes, the more data there is, the more the results will trend toward the statistical mean. Seems like, based on The Marriage Plot's review GPA and the averages on Amazon and B&N, that's exactly what's happening here. In other words, this isn't the greatest novel ever written, but people seem to be enjoying it rather well.
1Q84, by Haruki Murakami — Review GPA: 3.62 (A-)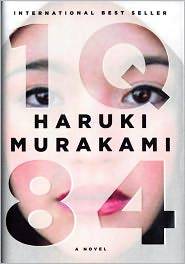 Barnes & Noble Average: 3.5 stars (15 ratings)
Amazon Average: 3.5 stars (15 ratings)
Goodreads Average: 4.07 stars (807 ratings)
Thoughts: Enjoy this — it might be the only time ever that B&N and Amazon are in perfect, harmonic agreement. Next thought: If you're wondering how a 900-page book, which has only been out a week, has already garnered 807 ratings on Goodreads, the answer is pretty simple. It's because that site has international members — and the novel has been out for two years in Japan. There you go. Can't wait to dive into this one, myself.
Lastly, but-so-far-from-least-it's-silly, we want to hear from Book Riot readers. Have you read these novels? What did you think?
Are you a blogger who has reviewed one of these novels? Please post a link below. (And, of course, we'd be much obliged if you'd link back to Book Riot, too.)
(Note: All review figures are as of Monday morning, 10/31. Also, just so we're clear, GPA is on a 4-point scale, while the star ratings are on a 5-point scale. Therefore, comparing the GPA to the star rating won't get you real far.)