Best of Book Riot: 8 Great Real Literary Bars
To celebrate the end of the year, we're running some of our favorite posts from the last six months. We'll be back with all-new stuff on January 7th.
____________________________
I am but an innocent man, devoid of all pun gills. Here's why. When I saw the #literarybars hashtag on Twitter last week, I believed the good people of the internet were sharing the best places where their writing idols got drunk.
But as Amanda Nelson revealed, it was but smart people indulging in some wordplay, mixing literature and alcohol. Tequila Mockingbird was a personal favourite. Very good, nerds, very good. It still left me with a bit of a thirst, however.
And so, I've decided to make that initial list a reality. Below, in no particular order, is a selection of the finest literary bars around. Without the beer from these taps, the debate round these tables, the fights outside these doors, some of your most beloved books might never have been written.
Pull yourself a pint and enjoy. This round is on Book Riot.
The Eagle and Child – Oxford, England
Dating from the 17th century, one of the oldest watering holes on this list. JRR Tolkien and CS Lewis could be found in the back, known as the Rabbit Room, with their writers group, The Inklings. Under its low ceilings and over room-temperature ale, Lewis shared the first drafts of The Lion, The Witch and The Wardrobe here in 1950. Reactions were as tepid as the beer.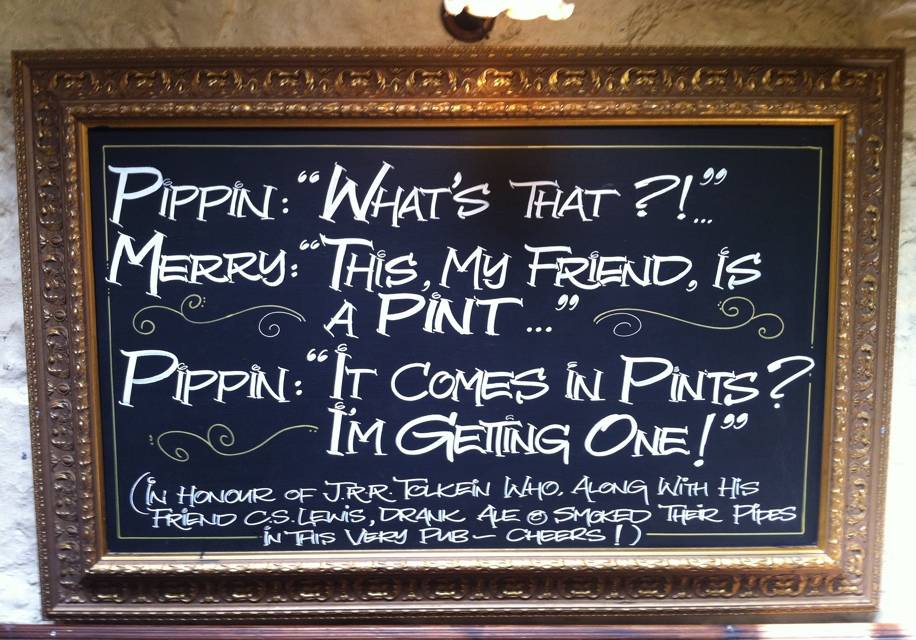 Vesuvio – San Francisco, USA
Of all the bars the Beats propped up across the US, this is the most famous. Jack Kerouac spent an evening drinking here rather than keep an appointment with Henry Miller. His dedication to Vesuvio led to the adjacent alley being named after him. He was probably well acquainted with it too. Proto-Beat poet Dylan Thomas also dissolved his liver here. A bar so in love with the past, its website still directs people to MySpace. How quaint.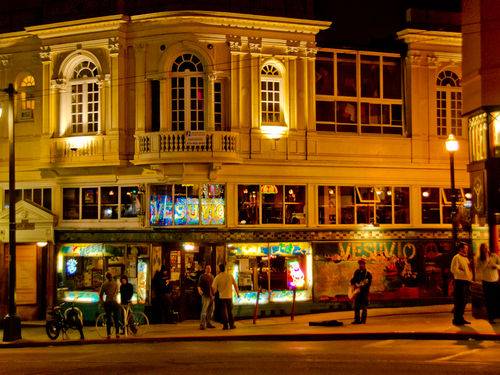 Cerveceria Alemana – Madrid, Spain
Ernest Hemingway has more preserved stools than a compulsive hoarder. This suitably stripped-back bar in Madrid is home to one. Its cousins can be found in Africa, Cuba, Key West, and Paris, to name but a few. It's easy to see why he was drawn to this corner of Madrid. Cured meat hangs behind the bar, the tables are as bare and perfunctory as his prose, and the men – it's always full of men – talk of nothing but bullfighting. He was frequently found here, drunk in the afternoon.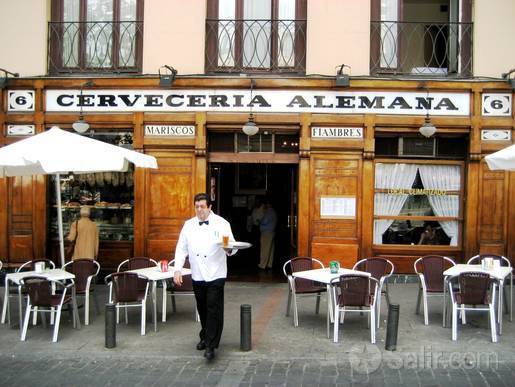 The Oxford Bar – Edinburgh, Scotland
Another bare-bones, hard-as-nails houff. Edinburgh is replete with literary taverns, but few are as authentic and tourist-free as The Oxford, home to Ian Rankin. It is no coincidence his most famous creation, Inspector Rebus, also lingers here. Bar food doesn't get far beyond pork scratchings, service is perfunctory, and come Friday evening everyone is a storyteller. They do a mean pint of Deuchers IPA, too.
La Closerie des Lilas – Paris, France
With a patron list that includes Émile Zola, Oscar Wilde, Ernest Hemingway, F. Scott Fitzgerald, Henry Miller, Umberto Eco, and Paul Auster, one hopes this Montparnasse boozer's cocktail list is of a similar pedigree. From its prices, the carefree days of the 1920s when penniless artists could easily hang out here with the higher end of Parisian society are long gone. But it remains as classy as the literature it inspired.
Toners – Dublin, Ireland
In Dublin, like Edinburgh, pubs with no literary connections are rare. Poet Patrick Kavanagh's face appears above pretty much every bar in the city. James Joyce has singlehandedly kept scores in business by mentioning them in Ulysses. What makes Toners special is that it was the only pub that poet and all-round legend WB Yeats would drink in. Apparently he liked its selection of sherry. And yes, Kavanagh also got smashed here too.
The White Horse Tavern – New York City, USA
Welsh hellraiser and whisky-botherer Dylan Thomas took his last drink here before dying a few days later. Strangely, writers have not been put off. In fact its other famous patrons – Hunter S. Thompson, Kerouac, Norman Mailer – might also be typified as those who played fast and loose with the mortal coil.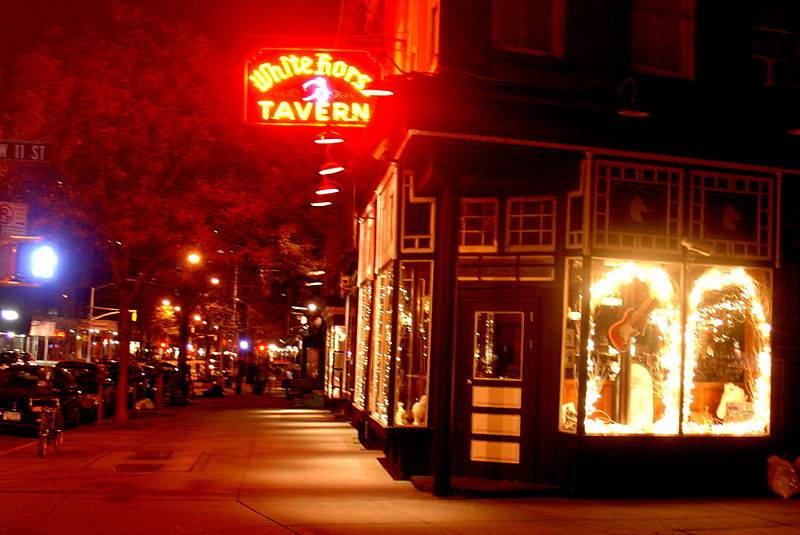 Newman Arms – London, England
Ever wanted to step into the world of George Orwell's 1984? No? Quite understandable. But for you dystopian tourists out there, make a beeline to the Newman Arms. Orwell used his local pub as the basis of the underclass pub, frequented by prole schlubs like Winston Smith. It's actually rather lovely, family run and with a room dedicated to pies. So much so, as you gulp down another pint of the local brew, it makes you think life on Airstrip One wouldn't have been that bad. Proof, if any were needed, that alcohol is liquid newspeak .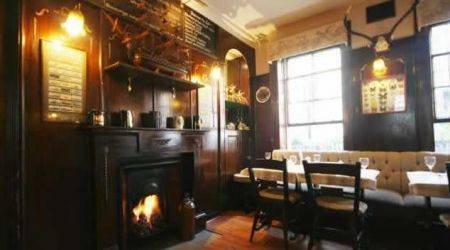 Enter to win
$250 to spend at Barnes and Noble!