Buy, Borrow, Bypass: May 20, 2013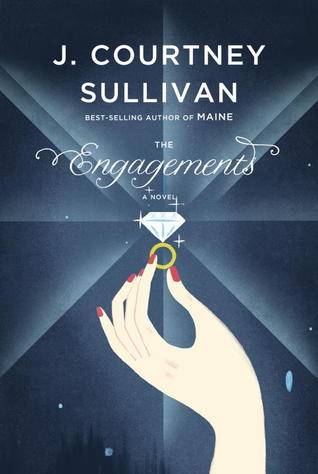 The Engagements by J. Courtney Sullivan (Knopf, on sale date June 11, 2013)
This book is an iteration of the technique where a book follows a number of different stories that turn out to be linked. In this novel, the common thread is a particular antique diamond ring. The stories connected by the ring are interwoven with the snapshots from the life of Frances Gerety, the advertising copywriter responsible for penning marriage's most famous tagline, "A Diamond is Forever."
The Engagements sounds potentially saccharine – like a novelized version of several people's wedding Pinterest boards – but it isn't. These happily-ever-afters involve a healthy dose of realistic imperfection. The questions raised by the relationship of marriage traditions and advertising are interesting and will prod you gently to think, but don't overshadow the story. Parts of this novel are better than others, but the good parts range into excellent and the weaker parts are never awful. This book won't change your life, but it'll entertain you if you let it.
Verdict: Buy if this subject matter is your jam. Otherwise, borrow.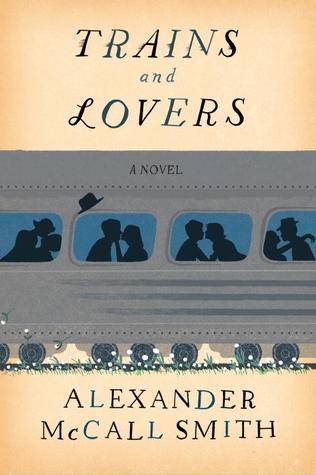 Trains and Lovers by Alexander McCall Smith (Pantheon, U.S. sale date June 11, 2013)
The premise: four strangers in a train compartment strike up a conversation and end up trading stories about love. The reader jumps between the characters' minds, experiencing each of their stories through their own eyes as well as through the minds of their listeners. The love stories are quietly lovely, varied, and vivid, but the book as a whole reads more like several short stories tied together rather than a novel. The characters don't seem to grow from sharing their experiences with each other, and only one of them gains any new insight from telling is story out loud. It's still an enjoyable read, but for it to be more than that I would have needed to see the characters disembark the train as subtlety different people than who they were when they boarded.
Verdict: Borrow.
Astor Place Vintage by Stephanie Lehmann (Touchstone, on sale date June 11, 2013)
Astor Place Vintage tells the stories of Amanda, a vintage clothing store owner who discovers a diary in an antique fur muff, and Olive, the long-ago girl who once hid her diary for safekeeping. According to the book summary, reading Olive's diary is supposed to teach Amanda valuable lessons about her own life, but that's not evident from the text. The connection between the stories never really expands beyond a series of forced-feeling coincidences and the characters themselves aren't dynamic enough to carry the story. The one subplot that really grabbed me was Olive's quest for accurate information about sex and contraception in the early 1900's; I found the variation of misinformation she encountered and the depth of the taboos she challenged fascinating. Unfortunately, this was a minor part of the novel.
Verdict: Bypass.
_________________________
Sign up for our newsletter to have the best of Book Riot delivered straight to your inbox every two weeks. No spam. We promise.
To keep up with Book Riot on a daily basis, follow us on Twitter, like us on Facebook, , and subscribe to the Book Riot podcast in iTunes or via RSS. So much bookish goodness–all day, every day.