Book Fetish: Neil Gaiman Edition
This post is part of our Neil Gaiman Reading Day: a celebration of one of our favorite authors on the occasion of the publication of his new novel, The Ocean at the End of the Lane. Check out the full line-up here.
Gaiman Hirsute Tee: Celebrate that one middle-of-the-forehead Gaiman curl, and mock anyone who doesn't get the first-name reference.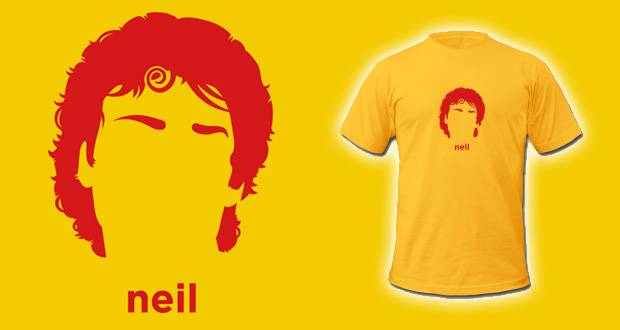 The Other Mother Loves You Print: Creepy and cartoonish, this print reminds you that you're never alone…
Comics-On Tee, Neil Gaiman Edition: Threadless and a buncha designers teamed up to put awesome stories and poetry to art that you can wear. There's a four pack of tees featuring Gaiman's poem The Day the Saucers Came. This is my favorite of the four, designed by Ben Templesmith.
Coraline Doll: Quirky or creepy? This handmade plush is a great companion to Gaiman's 2002 novel of the same name.
Lucifer's Key to Hell Necklace: Inspired by Gaiman's The Sandman: Season of Mists, this necklace is a simple tribute to a legendary author.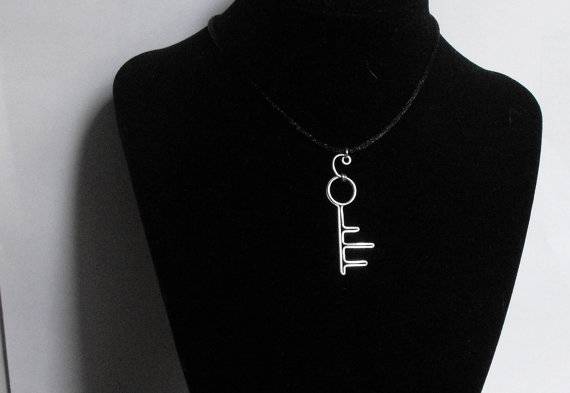 "If You're Making Mistakes" Print: Gaiman – epic commencement speaker that he is – is undeniably quotable. Hang a his wise reminder on your wall.
Art Inspired by American Gods: Super Punch invited artists to create pieces of art based on or inspired by Gaiman's American Gods. There are so many great ones, but these are my favorites. Click through to see links to buy.
Hand Painted Coraline Dress: A custom design, hand painted and embellished, for a hardcore fan.
"May Your Coming Year" Typography Print: Another Gaiman quote with a design made to hang, with our favorite sentiment, "I hope you read some fine books."
_________________________
Sign up for our newsletter to have the best of Book Riot delivered straight to your inbox every two weeks. No spam. We promise.
To keep up with Book Riot on a daily basis, follow us on Twitter, like us on Facebook, , and subscribe to the Book Riot podcast in iTunes or via RSS. So much bookish goodness–all day, every day.
By signing up you agree to our Terms of Service