Inbox/Outbox: November 22, 2013
I'm taking the wheel for Rebecca this week, tracking the books I'm trying to squeeze in under the wire for my yearly reading goal.
Inbox (Books Acquired)
The Bully Pulpit: Theodore Roosevelt, William Howard Taft and the golden Age of Journalism by Doris Kearns Goodwin–I saw Doris Kearns Goodwin in conversation with NPR's Morning Edition host Steve Inskeep, talking about this newest of her massive Presidential tomes. Though 750 pages (not including the notes section) is a lot of pages, this one checks all my boxes. Turn-of-the-century politics? Check! The secret lives of Presidents? Check! Bullish journalists taking a stand for justice and good? Double check! I know I'll be able to count on Goodwin – a Pulitzer Prize winner – for the best part of the story in a narrative that's easy to devour.
The First True Lie by Marina Mander (Hogarth, January 2014)–This short novel comes in at just 144 pages, but the premise alone packs an emotional punch: Luca, a young boy, wakes up one morning to discover that his mother hasn't. But his fear of being an orphan – his father is long gone – along with a host of other emotional wallops leads Luca to pretend that his mother isn't actually dead. He proceeds with his life, pretending his cat is his personal assistant, and pointedly ignoring the smell of decay and rot coming from his mother's bedroom. If that doesn't immediately make your stomach do flips, I don't even want to know you. I have a feeling I'll be reading this one with a pit in my gut the whole time.
Outbox (Books Finished)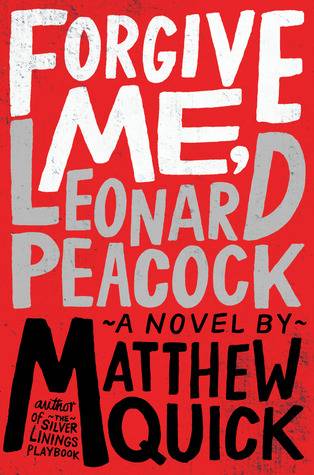 The Light in the Ruins by Chris Bohjalian–I've been on an historical lit-fic murder mystery kick lately, and this novel set in post-WWII Italy combines all the things I love about literary fiction, mysteries, detective stories, and historical fiction. Someone is going after a family whose lives were unraveled by the war, and going after them methodically and brutally, cutting out their hearts one at a time. The narrative switches deftly between the detective on the case (a woman who has her own wounds from the war), the youngest daughter in the hunted family, and the anonymous killer. I listened to this one on audio, and the killer's narrator – the creepy, sinister voice – is going to haunt my nightmares for a long time.
Forgive Me, Leonard Peacock by Matthew Quick–At the end of Matthew Quick's YA novel is a list of acknowledgements for the psychologists, psychiatrists, medical texts and societies that helped him with research for the book. The diary-like novel follows title character Leonard Peacock through his 18th birthday as he says goodbye to his only four friends as he prepares to kill his former best friend and then himself. What saves this book from becoming a clinical list of behaviors most commonly displayed by suicidal teens is the wry, authentic voice of Leonard Peacock. He is sarcastic and unflinching in his disgust for most of the other teenagers and adults that orbit around him. Rather than give in to cliched realizations about how his life is worth saving, Quick's novel doesn't give us or his protagonist an easy way to escape the discomfort of a boy truly in pain.
This is another book I listened to on audio, and the narrator, Noah Galvin, captures the cutting tone of voice and vulnerability of this teenage boy so pitch-perfectly I felt like I was talking on the phone to Leonard and he was just telling me his story. I often forgot that I was listening to a novel because of this spectactular narration.
In the Queue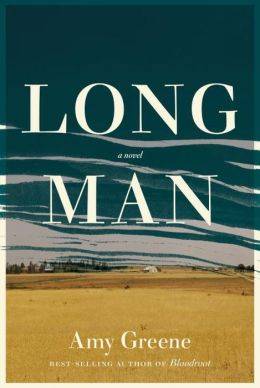 Long Man by Amy Greene (Knopf, February 2014)–Somehow I missed reading Amy Greene's first novel Bloodroot (though I know that fellow Rioter Greg loved it), but this sophomore attempt sounds so intriguing there's no way I'll be able to wait until closer to release date to read it. Based on true events, Long Man chronicles three days in a 1936 Appalachia town that is about to be intentionally flooded by a new dam that's going up to provide power and jobs to the struggling area. Most of the town has been evacuated in advance of the flooding, save for a young mother who's three-year-old daughter has gone missing. I love the built-in suspense of this premise (see previously note about historical mysteries) and Greene's reputation for flawless prose will likely mean I'll be up until all hours until I find out how it ends.
Bleeding Edge by Thomas Pynchon Confession: I've never read anything by Thomas Pynchon. It is one of my secret readerly shames, but truthfully, books like Gravity's Rainbow have scared me off a bit. But this National Book Award finalist may finally be my introduction to Pynchon. Why? Another historical fiction mystery, obviously. (Can it be called historical fiction if it takes places less than 20 years ago?) There's a lot of quirky details about this one – a pre-9/11 NYC novel with a complicated, snarky female protagonist who investigates fraud, chasing down con artists and gets wrapped up in a much larger operation – and everything I've heard about Bleeding Edge has included the descriptor "funny as hell." That intimidation factor just went down by a dozen.
_________________________
Sign up for our newsletter to have the best of Book Riot delivered straight to your inbox every two weeks. No spam. We promise.
To keep up with Book Riot on a daily basis, follow us on Twitter, like us on Facebook, , and subscribe to the Book Riot podcast in iTunes or via RSS. So much bookish goodness–all day, every day.