Can You Tell Poetry Lines from Rap Lyrics?
While we at the Riot take some time off to rest and catch up on our reading, we're re-running some of our favorite posts from the last several months. Enjoy our highlight reel, and we'll be back with new stuff on Monday, January 6th.
This post originally ran September 23, 2013.
_________________________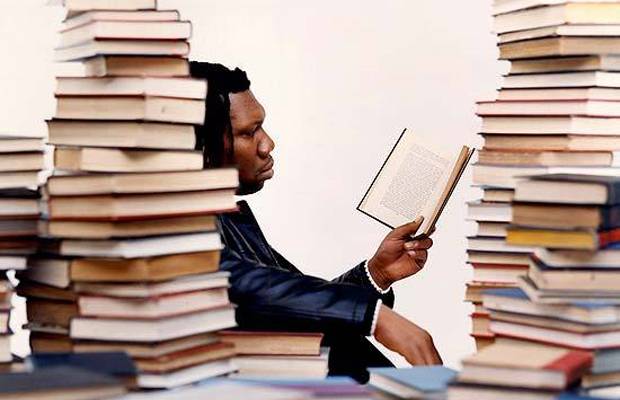 Can you tell the difference between poetry and rap?  We took 20 quotes — half from poets in the Norton Anthology of Poetry, the other half from RIAA-certified rap recordings  — and now it's your turn to see if you can tell which are poetry lines and which are rap lyrics.
Of course, "poetry" and "rap" aren't mutually exclusive, but we thought it would be fun to see if you could spot which ones are Norton Anthology material and which ones you've shaken your booty to on the radio. Bonus points if you can name the source of each quote:  claim them at your next dinner party, and then try to stump your friends.
Scroll down to the bottom of the post when you're ready to see the answers, and good luck!
POETRY or RAP? "Remember we were so young / When I would hold you / Before the blood on the leaves"
POETRY or RAP? "Gonna buy me a knife with / a blade ten inches long. / Shall I carve ma self or / that man that done me wrong?"
POETRY or RAP? "Freedom a drug that's bought and sold / Giving to steal and cruel kind, / a heart to fear, to doubt a mind"
POETRY or RAP? "It's a treachery hidden up the sleeves of men / Magic will only work for those who do believe in them"
POETRY or RAP? "Hell is empty / And all the devils are here"
POETRY or RAP? "Flame on, I know the light is bright but keep on watching me"
POETRY or RAP? "May God forgive us though we dwell inside a paradox"
POETRY or RAP? "That Holy Water that you soak in has been poisoned / When everyone else is more comfortable remaining voiceless"
POETRY or RAP? "I was twenty years behind the times / so you found an audience ready. / I do not disown you, / Do not disown your progeny"
POETRY or RAP? "The Shot that killed him yes I heard / as I heard the Thousand shots before"
POETRY or RAP? "For you, I would peel open the clouds like new fruit / And give you lightning and thunder as a dowry / […] And I would clasp the constellations across your waist"
POETRY or RAP? "I was saying it to stop / the sensation of falling off / the round, turning world / into cold, blue-black space"
POETRY or RAP? "The versatile, honey-sticking wild golden child / Dwelling in the Rotten Apple, you get tackled / Or caught by the devil's lasso"
POETRY or RAP? "I was ten when they buried you. / At twenty I tried to die / and get back, back, back to you"
POETRY or RAP? "It is deadly, terrifying / It is the Inquisition, the / Revolution / It is beauty itself"
POETRY or RAP? "Take my hand and we'll pick my plantation / Of Daisies for a bouquet of Soul / Life will begin at the cut of a rim / Take it as filled to the rim as in brim"
POETRY or RAP? "But at my back in a cold blast I hear / The rattle of the bones"
POETRY or RAP? "I wonder if they miss me, as long as I make history / Now my soul is feeling empty, tell the reaper come and get me"
POETRY or RAP? "The soul's escaping through this hole that is gaping / This world is mine for the taking / Make me king"
POETRY or RAP? "America when will we end the human war? / Go fuck yourself with your atom bomb"
Now check your answers!