Buy, Borrow, Bypass: Girls With Guts Edition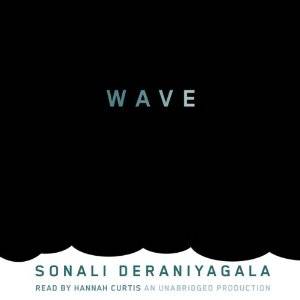 Wave by Sonali Deraniyagala
When you read as many books as we do here at Book Riot Headquarters, you pay attention when someone says "Stop everything, has anyone else read this? Because it's astonishing and I need to talk about it." That's all I needed to hear from Rebecca to know I had to read Wave by Sonali Deraniyagala A.S.A.P. Sonali Deraniyagala was vacationing with her family in Sri Lanka's Yala National Park on Christmas, 2004, when the deadliest tsunami in history killed her parents, husband, and two young sons in a single instant. It's a story so unfathomable that, even nine years later, Deraniyagala herself can hardly believe it happened to her. What she's finally shared in Wave is a brief account that is both shocking and — terribly, somehow — beautiful. Unsentimentally, she excavates all the ugly crevices of her grief. By opening up about the horror that swallowed her entire family, Deraniyagala has in some small, shadowy way created a space for Steve, Vikram, Mali, and her parents to live on. It is, in a word, astonishing.
Verdict: BUY. Hannah Curtis is brilliant on the audio version.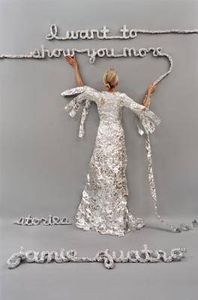 I Want to Show You More by Jamie Quatro
This story collection gives me the shivers, and I WANT MORE. Anchored in Lookout Mountain, Georgia, a tiny border town with Tennessee, I Want To Show You More's 15 stories unpeel like a hallucinogenic onion. Jamie Quatro obsessively explores questions of adultery, death, disfigurement, and phone sex, all within a bizarre framework of Christianity. My favorite of the stories, "Demolition," watches a congregation tear apart their historic Southern building and then head to a cave in the woods to start a holy sex cult (!). I like to imagine Quatro's real-life congregation innocently picking up this book at a church potluck and then getting its collective mind blown. It's a sexy, spiritual, and frightening collection from a writer who seemed to sneak up out of nowhere. I am not going to be patient for her next collection of stories, not at all.
Verdict: BUY.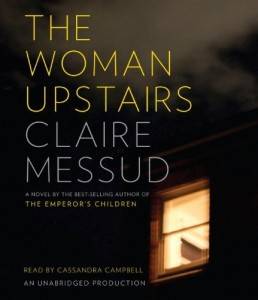 The Woman Upstairs by Claire Messud
Check out this hardcore line from the opening of The Woman Upstairs: "It was supposed to say 'Great Artist' on my tombstone, but if I died right now it would say 'such a good teacher/daughter/friend' instead; and what I really want to shout, and want in big letters on that grave, too, is FUCK YOU ALL."
Nora Eldridge is a middle-aged elementary school teacher who's righteously angry about having to play the part of the "good girl" when she's not a girl at all but a 42-year-old woman on fire with unfulfilled dreams, hunger, and ambition. When she meets an artsy international family to whom she becomes creepily close, the story takes on the sharp edge of a twisty psychological thriller à la Sissy Spacek and Shelly Duvall in the creep-tastic masterpiece that is 3 Women. I loved where this book was going, but ultimately wished it would've dug a little deeper into the emotional heart of an otherwise badass feminist story that tickles all my usual sweet spots. It's one of those books that I wanted to LOVE, but ended up just liking instead.
Verdict: BORROW. I got the audio version from my library, which features star narrator Cassandra Campbell who's a great matchup for Nora Eldridge.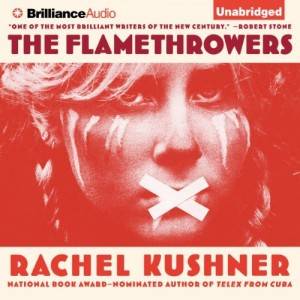 The Flamethrowers by Rachel Kushner
What was billed as a book about a girl and her motorcycle turned out to be something much bigger and weirder, in an awesome way. Reno is a sexy young thing trying to break into the performance art scene in 1970s New York. She's tall, blonde, naïve, rides an Italian motorcycle, and she's in love with all the wrong men. If The Flamethrowers were an obscure art house flick, it would have the ooh-lah-lah-ness of Belle du Jour meets the cool machismo of Paris, Texas plus a ridiculously hot cast. The story follows her from the Salt Flats to the Bowery to an explosive Red Brigades rally in Rome, exploring enormous arty themes like time, speed, truth, sex, desire, labor, violence, and war, all with a stripped down swagger. It took practically the whole thing to win me completely over, but ultimately it's one of the better books I read from 2013 and I'm glad I stuck with it.
Verdict: BYPASS the audio, BORROW it in print. Christina Traister has a great voice for the audio version, but I was super distracted by a few weird mispronunciations like New York's "Houston Street" and Rome's "Cinecittà."
_________________________
Sign up for our newsletter to have the best of Book Riot delivered straight to your inbox every week. No spam. We promise.
To keep up with Book Riot on a daily basis, follow us on Twitter, like us on Facebook, , and subscribe to the Book Riot podcast in iTunes or via RSS. So much bookish goodness–all day, every day.
By signing up you agree to our Terms of Service