Inbox/Outbox: February 14, 2014
HAPPY VALENTINE'S DAY, Y'ALL! (And if my warm wishes offend you, consider reading this.) I'm pleased to pinch hit for the beautiful Rebecca today because I have been having such a good readerly week, and I can't wait to hear about yours!
Inbox (Books Acquired)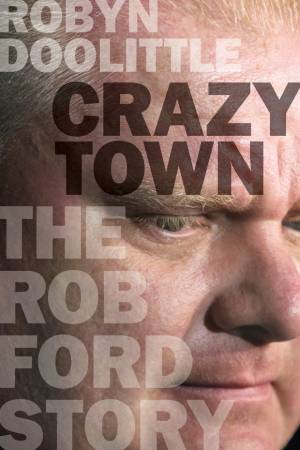 Crazy Town: The Rob Ford Story by Robyn Doolittle. This little tome tells the story of Toronto mayor and well-known narcotics expert Rob Ford as only Doolittle can, as the key journalist covering his antics for the Toronto Star. This is one of the most hotly anticipated non-fiction titles of the first quarter of 2014 here in Canada, and I'm looking forward to digging in and finding out what all I don't know about Canada's most notorious mayor. I'm so excited to read this that I procured a paper copy from a bricks and mortar bookstore. That's right.
From my hold shelf at the library, I now have Hilary Mantel's Bring Up the Bodies (the 2012 sequel to Wolf Hall) to read. I loved, though was challenged by, reading Wolf Hall, but I adore her characterization of Thomas Cromwell and am excited to dig in.

And in audiobook land, I just used my most recent Audible credit to procure One More Thing: Stories and Other Stories by B.J. Novak, tempted primarily by an audiobook cast that includes Jenna Fisher and Emma Thompson. Yes please!
Outbox (Books Finished)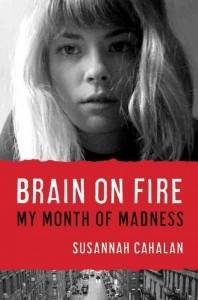 New York Post writer Susannah Cahalan, at 24 years of age, suddenly finds herself in the throws of psychosis and seizures. Brain on Fire: My Month of Madness is the slow and difficult story of Cahalan's diagnosis and eventual return to health. It's a terrifying read if you're at all a hypochondriac. It's not perfect — it has the pacing problems common with a print journalist's first book — but it is a fascinating look at the world of diagnosis and the fear associated with rare diseases.
Late to the party, but I finally finished How to Be a Woman by Caitlin Moran this week. I was just so grateful to read a book all about reclaiming the F-word: feminism. Moran is funny and charming and so honest that she brought me to tears more than once. A worthy read.
My far my favourite book I finished this week, though, was The Martian. I don't need to sing Andy Weir's praises (all of us here at the Riot seem to be utterly charmed by this book!), but if you haven't acquired this book yet, you must. (I listened to it on audiobook — the narration is fabulous.)
In the Queue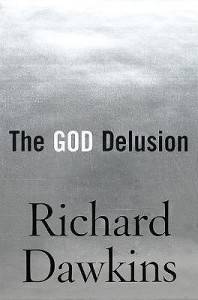 I started listening to influential atheist text The God Delusion by Richard Dawkins this week (I succumb to a lot of Daily Deals); I find him easy to agree with if I ignore 50% of the vitriol and anything to do with feminism. But the audiobook production is totally puzzling to me. Has anyone else listened to this? It swaps between Dawkins and the other narrator seemingly at random and I think I'm developing a rare form of ear whiplash.
On paper, I'm reading Forgive Me, Leonard Peacock by Matthew Quick. I've never read anything by Quick before but boy howdy, is he gifted with voice! I have been having a really hard time putting the book down to get to anything else. Forgive Me, Leonard Peacock is the story of a boy planning a murder-suicide. It is gripping and haunting and, if you don't mind, I think I'll go away right now and finish reading it.
That brings you up to speed with my reading. What's on your pile for the weekend? What did you finish up this week?
_________________________
Sign up for our newsletter to have the best of Book Riot delivered straight to your inbox every week. No spam. We promise.
To keep up with Book Riot on a daily basis, follow us on Twitter, like us on Facebook, , and subscribe to the Book Riot podcast in iTunes or via RSS. So much bookish goodness–all day, every day.