Book Fetish: Volume C
It's a big day over here at Book Fetish central. "Volume C" – C as in 100. Today, we're celebrating 100 editions of the Fetish, and the whole Riot crew is getting in on the party. Check out our favorite bookish goodies and share some of yours in the comments.
Alison: For the type-A organizer who loves a whimsical touch –  the 'floating' bookshelf. If I won the lottery, I'd seriously consider buying the entire stock to house my books.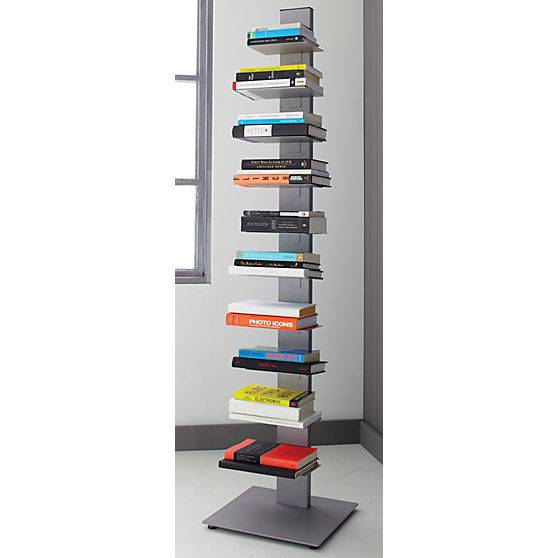 Amanda: This Edgar Allan Poe hipster sunglasses print thing just tickles my fancy. He just looks so SASSY.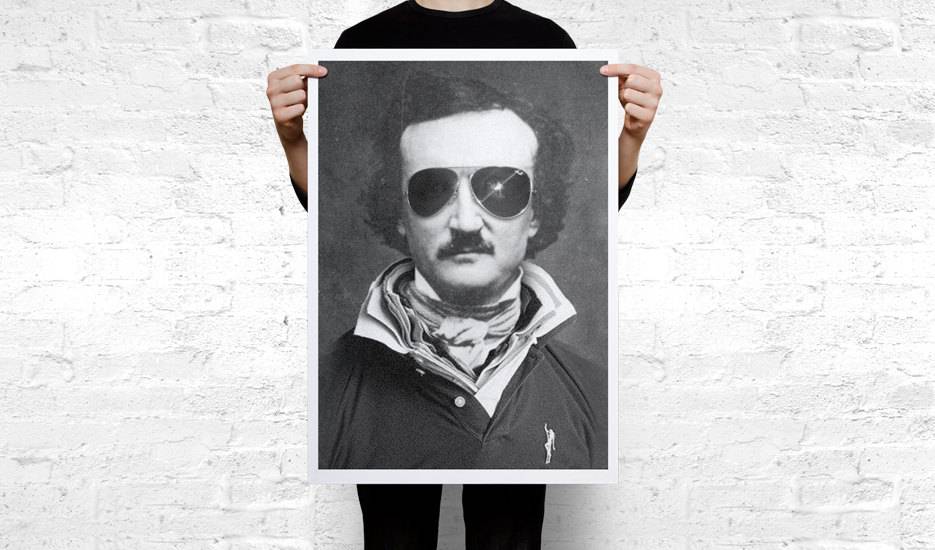 Becky: The first thing that comes to mind is this tote bag. It cracks me up every time. On top of that, it's genuinely good advice: make love, not Horcruxes.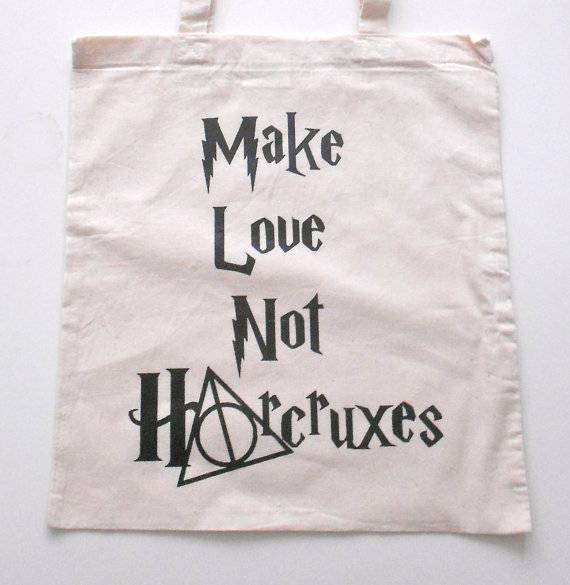 Cassandra:  It's hard to find a bookish t-shirt that fits just right, but the literary creations from Tee Riot do the trick! My favorite is a shout out to Mr. Bradbury.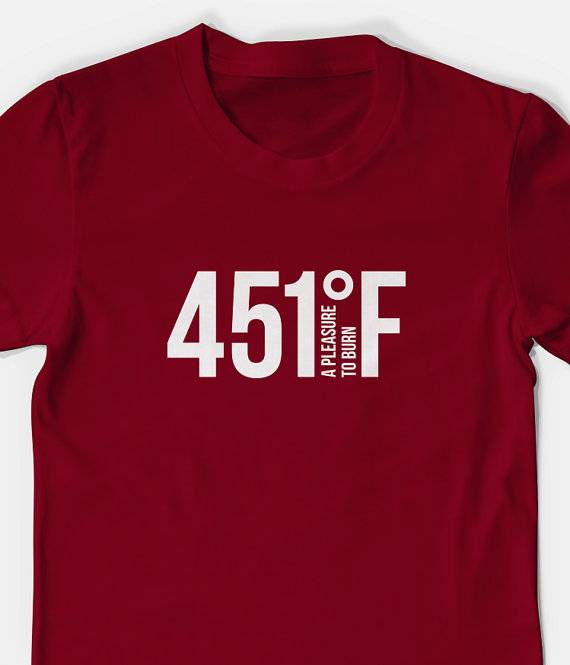 David:  What does a dead author smell like?  Paddywax knows!  It's hard for me to write without two things: music and a burning candle (of course, it's also hard for me to write without a laptop computer–duh!).  Since discovering Paddywax's "Library series," I've enjoyed burning Mark Twain and Charles Dickens on my desk.  According to the scentmakers, Mr. Twain smells like "tobacco flower and vanilla" while Mr. Dickens reeks of tangerine, juniper and clove).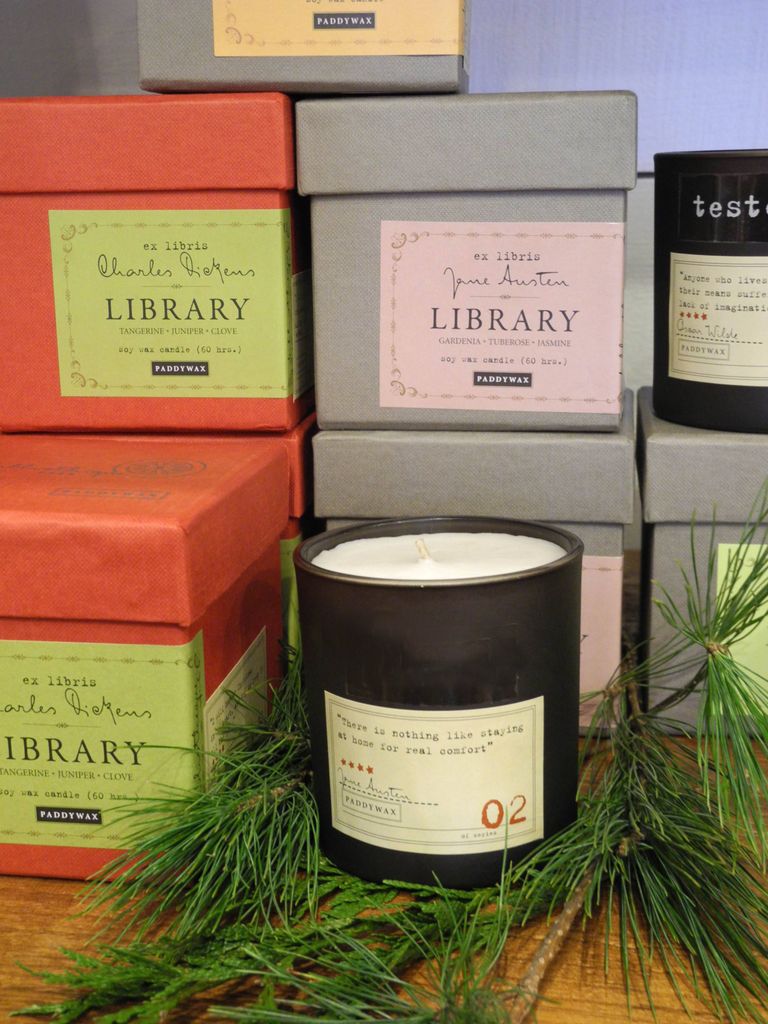 Derek: When I was a kid, I loved those simple, classic metal bookends found in libraries and classrooms around the world. And now you can get them in bright, poppy colors (look at that teal!) on Etsy. Love it.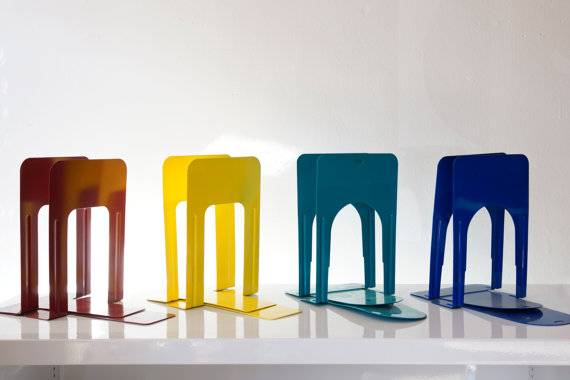 Jenn: I'm utterly in love with the Monsters of Modern Literature trading cards. Who wants to swap with me?!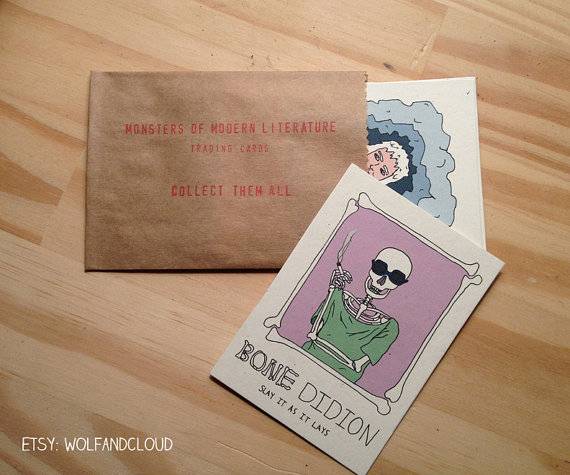 Johann: My Read Harder t-shirt (obviously) but also this really awesome Moby Dick poster that a friend gave my for my birthday last year.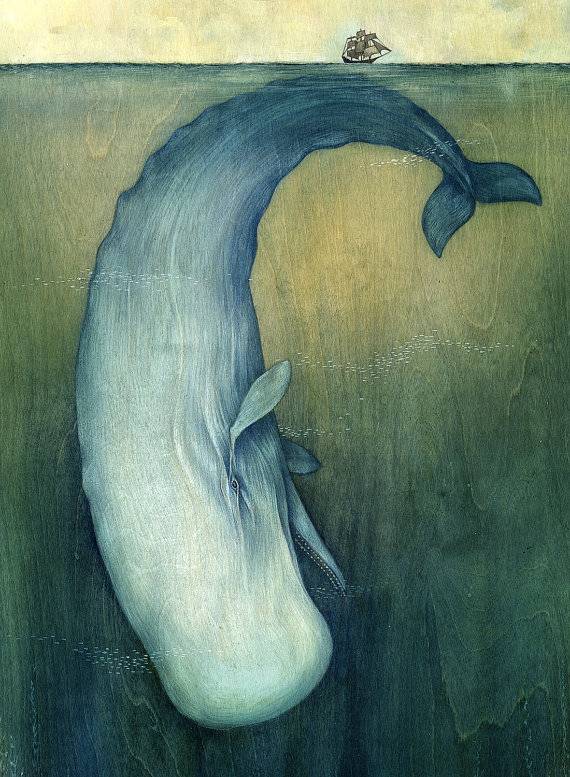 Kelly: I love ampersands, especially those with an old school look and feel to them. What better way to decorate your finger with an ampersand ring? Talk about booking it in style.
Liberty: My book dress is my most favorite book-related purchase. At last count, there were another eight women I know in the book industry who also bought it. We're going to start a gang.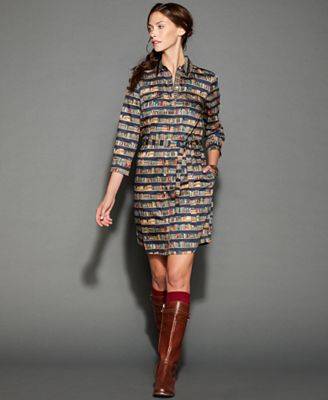 Preeti: A few years ago a friend bought me this poster of the final battle between Peter Pan and Captain Hook. What makes it so great is that it uses J.M. Barrie's text to create the silhouette of the two characters.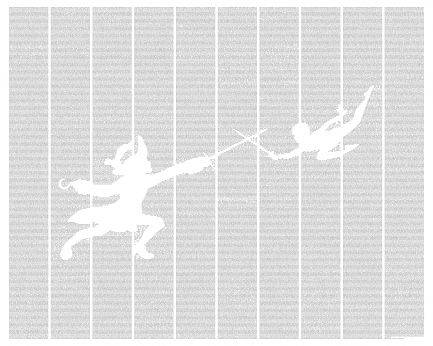 Rachel C.: Books. Rings. Bookish rings. I'm sold!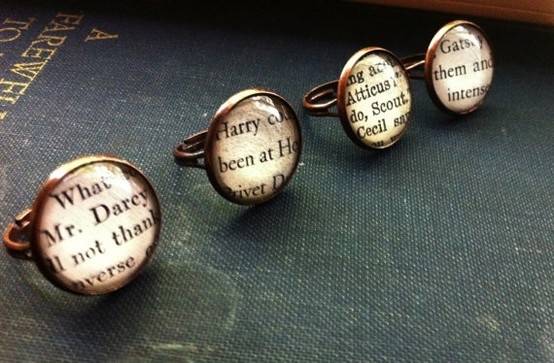 Rachel M.: Fingerless gloves are my accessory kryptonite this winter, and Pride and Prejudice gloves are the best literary flavor of that kryptonite.
Rita: I have a read necklace very similar to this one. It's definitely a conversation starter, especially at the library (although kids very often think it's a misspelling of my first name, which leads to interesting discussions).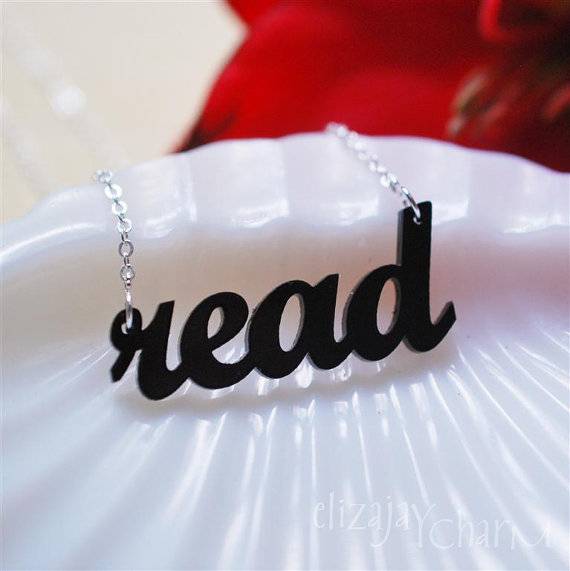 Tasha: Edward Gorey's Fantod Pack is just funny and ridiculously clever and awesome. Your fortune spells DOOM!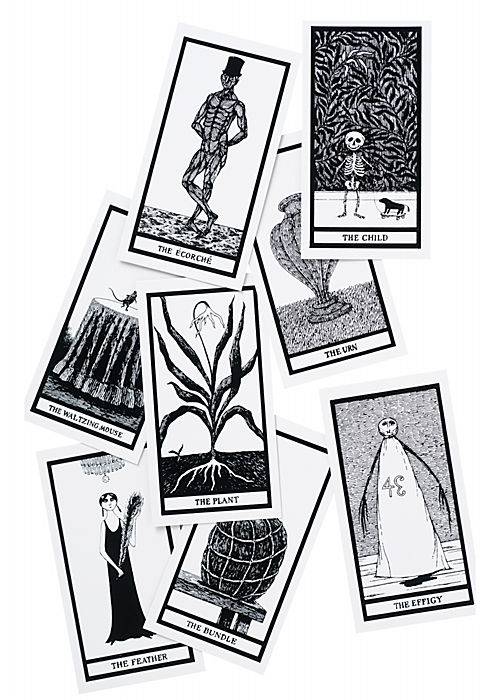 _________________________
The Book Fetish series is sponsored by StitchFix. Keep your wardrobe up to date with the latest styles hand-picked just for you and shipped to your door.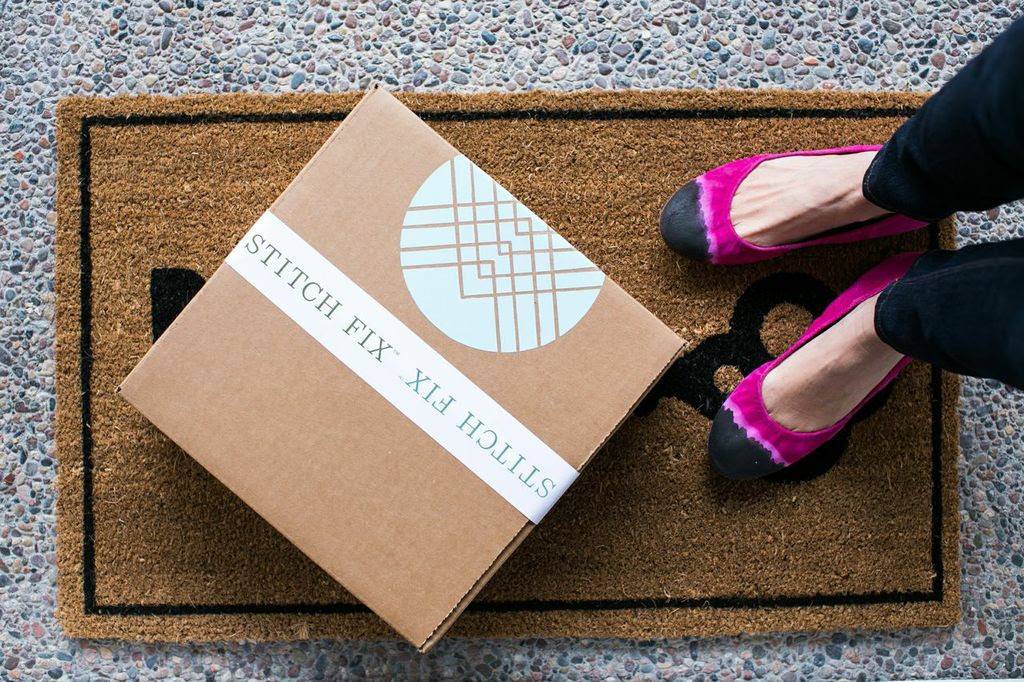 _________________________
Sign up for our newsletter to have the best of Book Riot delivered straight to your inbox every week. No spam. We promise.
To keep up with Book Riot on a daily basis, follow us on Twitter, like us on Facebook, , and subscribe to the Book Riot podcast in iTunes or via RSS. So much bookish goodness–all day, every day.