Buy, Borrow, Bypass: Books About Writing
How books come into our lives must reveal something about us. The more methodical may rely on lists of bestsellers or of nominees for prizes like the National Book Award or Man Booker. Others rely on recommendations from friends and family, librarians, or that shelf of employee favorites at the local bookstore. For me, the process feels more and more mysterious: castoff poetry in cardboard boxes on Brooklyn sidewalks, bargain essays in the discount bin at Barnes and Noble, a young adult bestseller loaned to me by my landlord as we talked travel, an impulse buy after a long workday. Thankfully, however it happens, it happens: books come into our lives.
And here we are: this week's edition of Buy, Borrow, Bypass, with a look at books about writing. For this genre, I like books full of well-explained, well-examined examples. This reflects my preference for books in this genre to be as concrete as possible (I'm not a fan of books about writing that stay primarily in the ether of inspiration). I want to see through a writer's eyes as he or she delves into what makes the best writing work.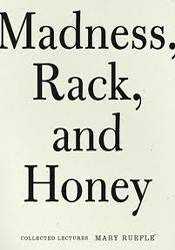 Madness, Rack, and Honey by Mary Ruefle: I only picked up this 2012 collected lectures by award-winning poet Mary Ruefle last weekend, so this first recommendation is incomplete. Still, the initial lectures have hit most of my best hopes for books about writing. Through the references and texts she includes, Ruefle creates a conversation with a diverse range of poets, artists, philosophers, and others, including Pablo Neruda, Hart Crane, Cy Twombly, Emily Dickinson, Sappho, Whitman, and Neil Armstrong. Some unexpected views result, including Ruefle's nuanced argument for sentimentality in poetry:
Why is it that all the great stuff is never in keeping with what you are always told: don't be sentimental; every word must be exact, fitting, proper to only its singular place in a particular poem. Let's face it, poets are expected to be sentimental, since no one ever thinks of using their services except on the occasions of birth, marriage, and death, when one might be asked to read something suitable, that is, sentimental.
Whether you enjoy Ruefle's close reading of Keats and Crane or her use of the re-/de-oxygenation of blood as it pumps out of the heart and through our bodies and back again as a metaphor for our experience of literature, this is a definite BUY. (In the spirit of interesting asides, check out Ruefle's online erasure poetry books.)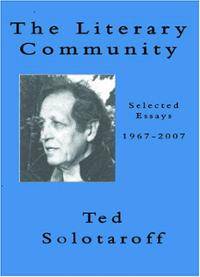 The Literary Community by Ted Solotaroff: I recently recommended this collection of Ted Solotaroff essays (from 1967-2007) in one of our monthly Riot Reads, but this book deserves a second mention. I first discovered Solotaroff when a friend gave me a Xeroxed copy of his essay "Writing in the Cold," which examines the struggle of young fiction writers to establish that most un-teachable of writing essentials: personal voice. When I happened upon a full collection of Solotaroff's essays in a bookstore's close-out bin, I was thrilled. In his role as a critic, Solotaroff writes from the perspective of a serious literary artist with an insider's understanding of the challenges of crafting effective fiction. Some of the best pieces include essays on Raymond Carver, Alice Munro, and Saul Bellow as well as multiple essays on the first generation of Jewish writers in America. This book is also a BUY.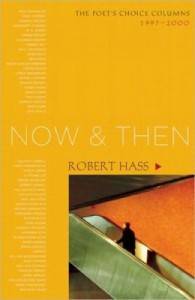 Now and Then by Robert Hass: This compilation features three years of "Poet's Choice" columns written by Robert Hass, which were syndicatednationally during his tenure as U.S. Poet Laureate. The book is an excellent daily poetry reader (complete with full-text poems and Hass's brief analyses). If you're looking for an intro into poetry or to reignite an interest in the form, Now and Then is an excellent starting place. I'd recommend the book as a BORROW, because it is a starting place and because it's the kind of book that's meant to be shared.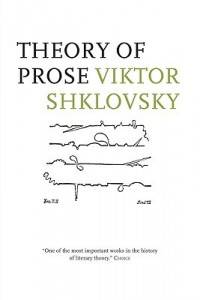 Theory of Prose by Viktor Shklovsky: As the demands of work and life increasingly constrain my reading time, my patience for books—even books that come with strong recommendations—has considerably waned. (This perhaps regrettably adds to my caution about investing in books recommendedin literary reviews like the New York Review of Books, one of the best gateways to important books that might slip by at the margins of most readers' radars.) Theory of Prose, by Viktor Shklovsky, is considered an early masterpiece of critical writing on literature. It's full of the kind of concrete references to literary examples that I love, but somehow the density of the writing and the examples eventually choked my ability to stay engaged—this despite my fascination with Shklovsky's ideas, including his take on Tolstoy's talent in helping readers experience the strangeness of the commonplace objects and rituals we too often take for granted. I'm reluctant to advise anyone to BYPASS this book, but I've had to set it aside for now. (Before taking this recommendation, if you want to learn more about Shklovsky, check out this recent article from The Nation.) 

_________________________
Sign up for our newsletter to have the best of Book Riot delivered straight to your inbox every week. No spam. We promise.
To keep up with Book Riot on a daily basis, follow us on Twitter, like us on Facebook, , and subscribe to the Book Riot podcast in iTunes or via RSS. So much bookish goodness–all day, every day.