The Week's Most Popular Posts: May 5 – May 9, 2014
Let's take a look back at the week that was with our most popular posts.
[youtube]http://www.youtube.com/watch?v=e4RVfA97jBY[/youtube]
So that got me thinking about my musical kryptonite: musical comedy about books. Admit it, you are similarly afflicted. So I spent a few days watching videos of funny bookish songs and discovered a deeper layer: the librarian parody video.
from Parody Songs by Librarians: You Can't Even, Guys by Brenna Clarke Gray
____________________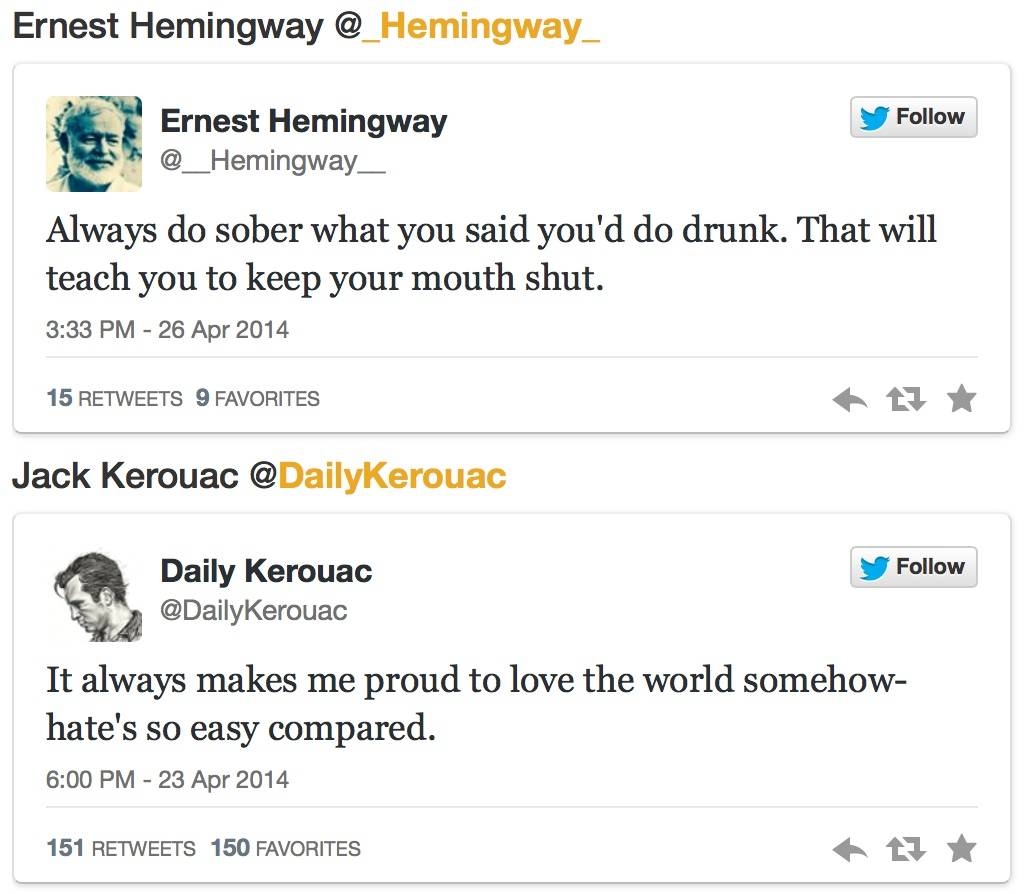 from 12 Dead Authors You Should Follow on Twitter by Kate Scott
____________________
11.  While getting ready to do anything else
while drying your hair
while brushing your teeth
While waiting for everyone else to finish getting ready in the morning
from 12 Ways to Sneak in Extra Reading Time 
____________________
"Light reads" just don't work for all readers. I'd love for us to switch the phrase over to something that worked across all genres: "page-turning reads," "all-consuming reads," or even the more generic but more accurate "awesome reads."
from Your Beach Book Doesn't Have to be a "Light Read" by Kit Steinkellner