Buy, Borrow, Bypass: May 26, 2014
I feel a bit like Goldilocks as a time-traveler with this group of books. One's from the past, one's from the future, and one's from the present. Also, I'm blond and have a complicated relationship with bears.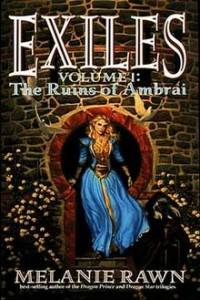 Melanie Rawn, The Ruins of Ambrai (Exiles, Vol. 1)
I've been hearing about this book for years. Ten years to be exact, because that's when I met my partner Ashley who was, as a teenager, obsessed with this book. (Who are we kidding? That sentence should be: "Who has been, since adolescence, obsessed with this book.") Every time she talked about it, telling me bits of the plot, I fell for her a bit more. But, I'm ashamed to admit, it took me a decade into our relationship to actually read it. You see, I'm not a big fan of high fantasy, with its sprawling genealogies and court politics and wizards. And I'd be lying if I said parts of this weren't a struggle—it's about a million pages long, which may have been part of it. But The Ruins of Ambrai is also pretty engaging, using the tropes of the genre to tell an intricate and affecting story. But there's bad news. You see up there, where it says "Vol. 1"? Well, there's a Vol. 2 but twenty years on, no Vol. 3 and no sign that it'll ever get published. So the whole big arc? Probably won't ever get resolved.
Verdict: Buy if your tolerance for unfinished stories is high; bypass if it's not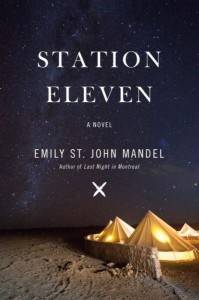 Emily St. John Mandel, Station Eleven (September 9, Knopf)
A theater troupe in a post-epidemic dystopia. Art and celebrity at the zenith of North American civilization and its nadir. Childhood and marriage and violence and comic books. Station Eleven is about all of these things, but none of them fully capture the magic of the book, which is one of the best I've read in a while. Taking place in our present and in a post-apocalyptic future, Station Eleven plays expertly with chronology. In fact, it reminded me quite a bit of Kate Atkinson's fantastic Life After Life (high praise, coming from me). And the plot, characters, writing—it's all fantastic, as well. honestly, I don't know what else to say except…
Verdict: Buy, buy, buy. Seriously. Go pre-order it now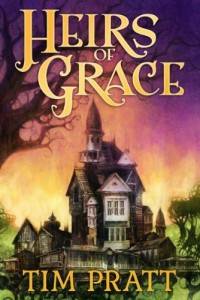 Tim Pratt, Heirs of Grace
After the complexity of The Ruins of Ambrai and the richness of Station Eleven, I wanted a trifle. But I like my trifles to be as well-crafted as anything else I read. So Heirs of Grace was a perfect fit. Art school graduate Bekah inherits a super-Southern-gothic mansion from a long-lost relative and quickly learns that she's inherited far more than a house. Magic, for instance. And a handsome lawyer. Like Gooseberry Bluff Community College of Magic (the praises of which I sang back in the March Riot Round-Up), Heirs of Grace is silly. But it's awesome, too. Self-aware and with a diverse cast of characters, was the perfect bit of clever, palate-cleansing fun.
Verdict: Buy and save for when you want a delightful reading vacation