Bookish Wedding Invitations for Your Literary Lovefest
We've shown you bookish wedding invitations before, but it's been two years since then and the internet has grown greatly in terms of its bookish wedding stationary offerings since then. Let's take a look!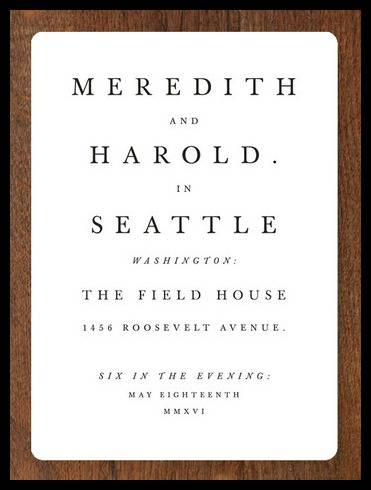 This elegant option references the appearance of a classic title page (an appropriate place to start, yes?) These are extraordinary simple, but I think the typography and layout are beautiful.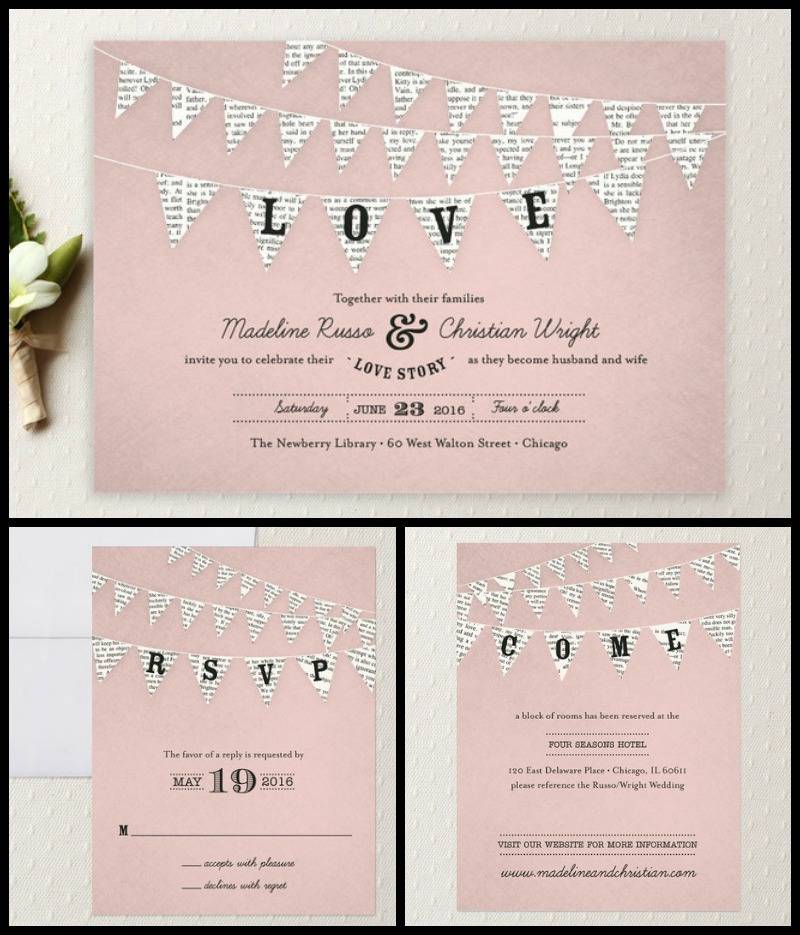 This is
the Love Story suite
, which is one of my personal favorites here. It's just so happy and pretty. It comes in other colors, but I like pink so this is the one I'm including here. I actually ordered a sample of these to consider for my own upcoming wedding, so I can confirm firsthand both that these are lovely and that the text on the little flags is from
Pride and Prejudice
.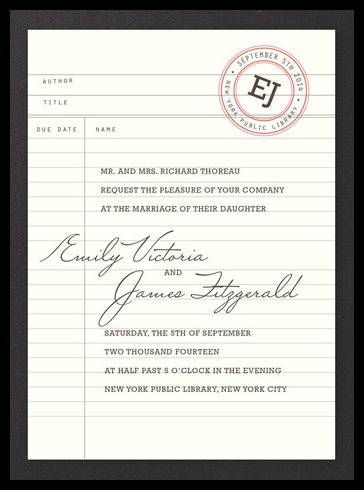 I love the "due date" stamps on these with the date of the wedding. These invitations would be utterly perfect for weddings in libraries.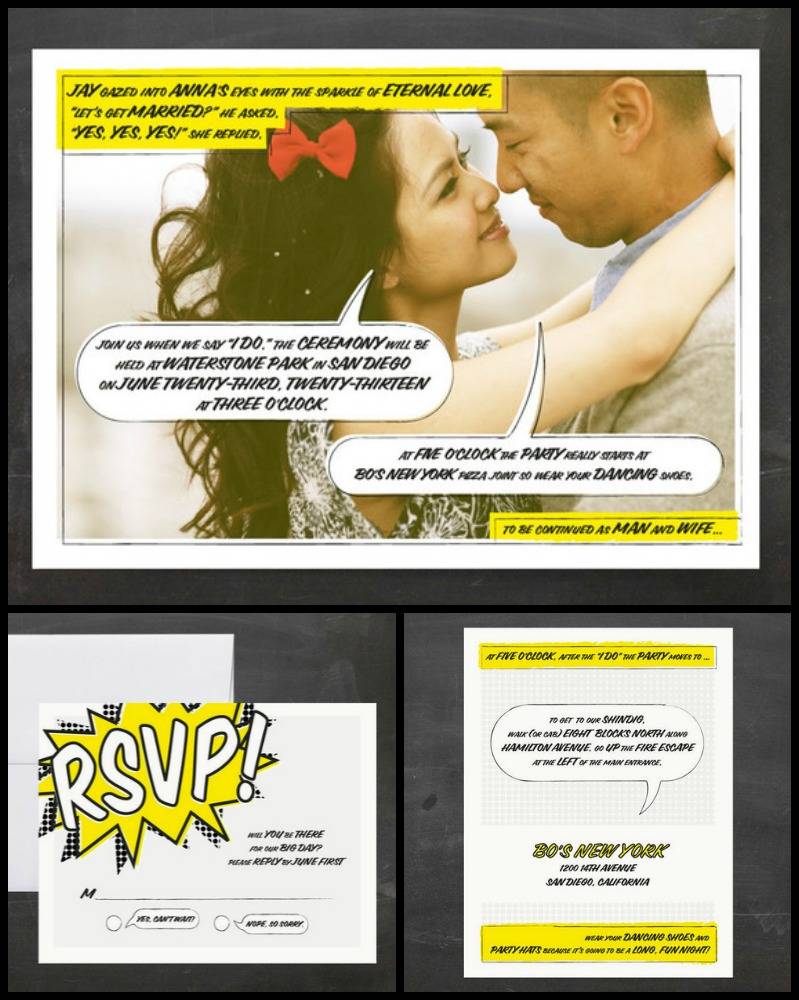 Comic books! How badass would this suite be for just the right couple? My favorite is the bold RSVP bubble.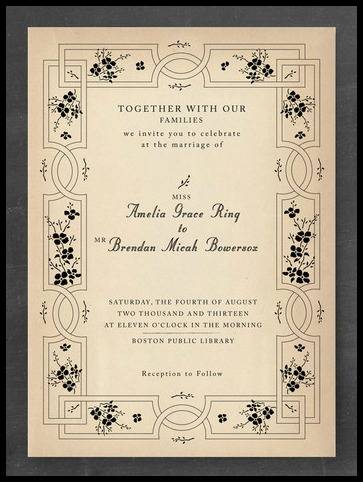 The name of this invitation suite is "Bookworm Society." Its aged book-hued designs are made to look like the pages of a vintage novel.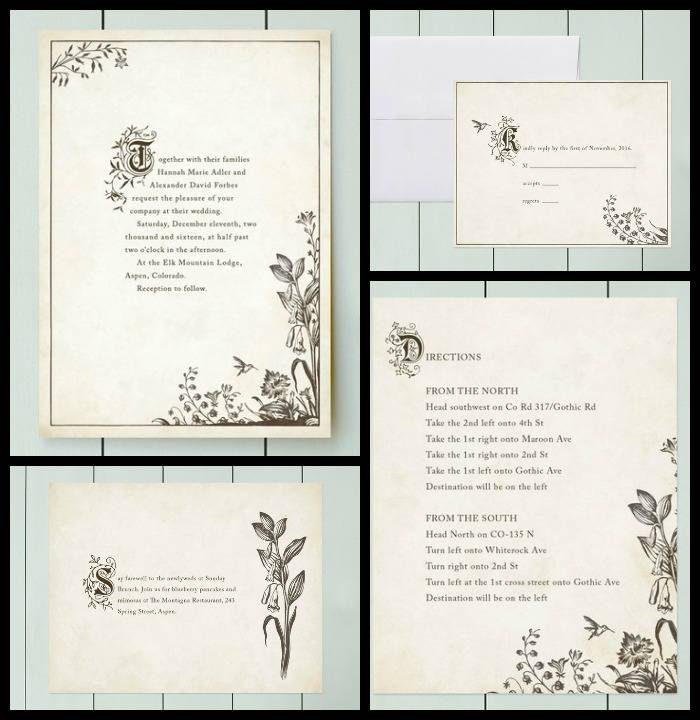 If several of you don't bookmark this invitation suite to use for your own future fairytale themed weddings, then I do not understand book nerds at all.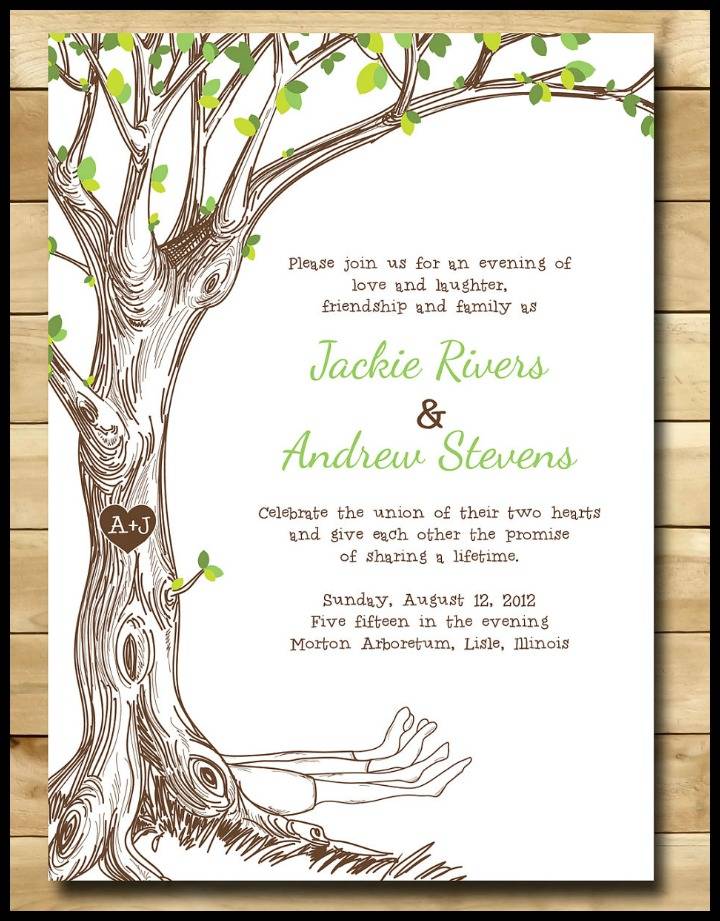 These Giving Tree invitations are the only ones I'm including that refer to one specific book. I think they are glorious. Just wait until you see the RSVP cards: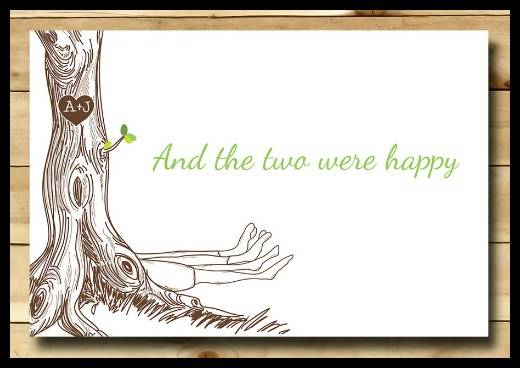 It makes me want to cry a little bit. I found this suite via Offbeat Bride; they are made by nmi Creations.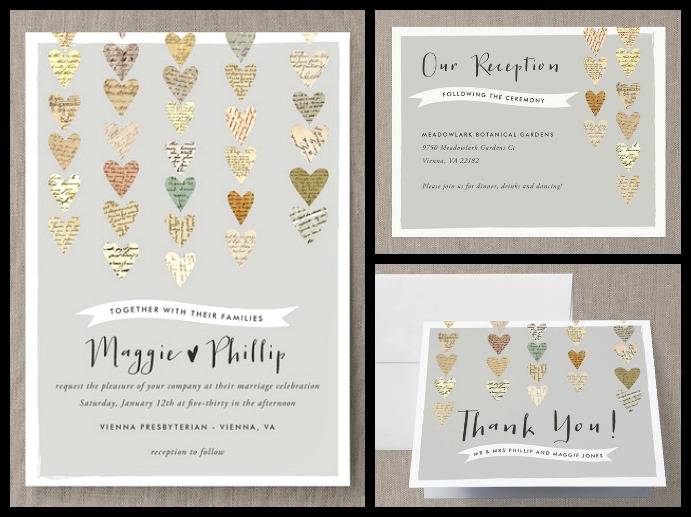 These "love letter" invitations are so lovely: whimsical, gently bookish, and gently beautiful. They also pretty much tell you how to decorate if you want to keep the bookish theme going for your wedding day.
Which of these bookish wedding invitations is your favorite? Do you know of other fabulous ones I've missed? Bonus points if you're planning (or have planned) a bookish wedding and are willing to tell us about it!
All images are via Minted, except for the Giving Tree invitations, which are by nmi Creations.