Critical Linking: June 7, 2014
Now independent bookshops have moved to profit from the situation, after the American Booksellers Association produced two digital banners reading "Thanks, Amazon, the indies will take it from here", "Independent bookstores sell books from all publishers. Always", or "Pre-order and buy Hachette titles today". The association said the banners have been shared by hundreds of shops, quoting Bear Pond Books in Montpelier, Vermont, which wrote: "Can you imagine if your local bookstore intentionally delayed selling you books just because we were mad at the publisher? Luckily at Bear Pond we actually like books and respect our customers!"
As the Hachette-Amazon dispute carries on, independent bookstores are raising their voices.
____________________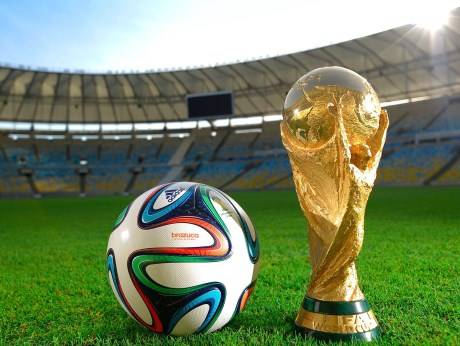 Whether you are incredibly excited about the upcoming World Cup in Brazil (12 June 2014) or the idea of a month of football has you reaching for your book, we've got a reading list for you!
The Scottish Book Trust put together a reading guide that offers up a book in translation from each of the countries in this year's World Cup. Not only is this awesome, they made a bracket so you can compete with other readers.
____________________
I must have read 100 dying-teen books. Most of them were about characters with cancer, but there were a few cystic fibrosis sagas in there, maybe an early HIV/AIDS story (we're talking the early '90s here), some catastrophic accidents, and some generalized organ failure. I can still picture the exact spot at the library where these books were shelved, and the only reason I stopped reading them was that I exhausted my library's — and my school library's — supply. This is why I read many of these books multiple times. I tried to scratch the same itch with Deenie and her scoliosis, but it just wasn't severe enough. I needed the real deal!
I'm glad I'm not the only person who exhausted the Lurlene McDaniel books as a teen (and she's still writing, which is awesome). Here's a trip down teen cancer book memory lane.
____________________
This summer, take some time to relax by the pool, in a hammock, or at the beach with these ten must-reads. From major literary debuts to the latest Diana Gabaldon epic to the newest work by Rainbow Rowell, this list of summer's beachiest books runs the gamut.
I'll rejoice when websites stop using the slideshow/click-click-click method of presenting their content, but I do like a good list, both for what it includes and what it leaves off.