Buy, Borrow, Bypass: Summer Romance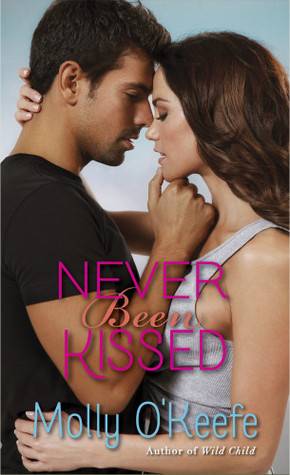 Never Been Kissed by Molly O'Keefe
Take it from my personal reading experience that the second book in O'Keefe's The Boys of Bishop series works just fine on its own. Don't be mislead by the cute title and cover: Never Been Kissed deals with some heavy issues like festering family resentments and recovery from trauma. It starts with suspense, as loner Brody Baxter, former bodyguard to the wealthy Montgomery family, rescues charity-worker Ashley Montgomery from Somali pirates. Ashley can't face her family, who want to use her kidnapping to their political advantage, and Brody can't face losing her again ten years after he was summarily fired for their mutual attraction, so he spirits her away to his tiny hometown of Bishop, Arkansas. From there it becomes classic O'Keefe: high sexual tension as one protagonist with a complicated family history butts heads with another just discovering her own sexual and emotional identity. I thought O'Keefe's — and the cover artist's — touch was maybe a little too light when it came to race (Brody is Filipino and black), which gets almost no attention. Brody may be "a bone that had been broken years ago and allowed to heal like that" but O'Keefe does some unexpected things with a classic guarded romance hero.
Verdict: Buy for the tortured hero, stay for the heroine who makes him grow the hell up.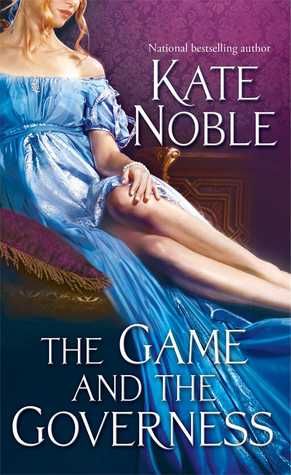 The Game and the Governess by Kate Noble (July 22nd, Pocket Books)
Kate Noble, historical romance author, writer for The Lizzie Bennet Diaries web series, and, writing as Kate Rorick, co-author (with Bernie Su) of The Secret Diary of Lizzie Bennet, has been compared to Jane Austen, and The Game and the Governess definitely has Austenish elements. The Earl of Ashby, Ned Granville, and his secretary, John Turner, trade places on a wager that "Lucky Ned's" luck, especially with women, is due mostly to his title. They travel to the country to evaluate a business proposal for Ned's late mother's property, where Ned discovers just how much of his charm depends on his social station (hint: a lot). He also discovers some uncomfortable things about himself, thanks in no small part to his developing friendship with governess Phoebe Baker, a former heiress who bitterly despises the Earl of Ashby for his unwitting role in her reduced circumstances. In one of my favorite scenes. Ned attempts a kiss and Phoebe, instead of melting into it as her body betrays her, boxes his ears. But it's not played merely for humor. Phoebe's words — "You did not misunderstand. You took advantage." — reverberate long after his ears stop ringing. For readers who can handle the duplicity at the bottom of Ned and Phoebe's growing friendship, the payoff is well worth it.
Verdict: Buy. Pour some lemonade, accept the improbable identity-switch, and savor the slow-build romance.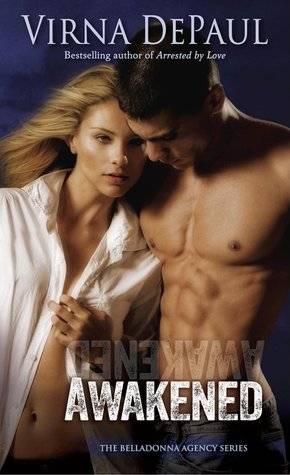 Awakened by Virna de Paul
I'll always have a soft spot for paranormal romance, since that's what brought me to the genre a few years back. After burning through most of the classics, it's been harder to find new series to enjoy, so I thought I'd give Awakened, the second book in de Paul's Belladonna Agency series, a try. In this series, the existence of vampires (a separate species) is unknown except to a select few that include the FBI, which had the brilliant idea of attempting to turn soldiers into vampires, after which they promptly started killing people. Ex-soldier Barrett Miles works for the Belladonna Agency which tracks down rogue vampires. She has a no-strings-attached sexual history with fellow former soldier Nick Maltese, but old feelings are reawakened when he joins her to bust a sex trafficking ring. The romance wasn't convincing: when the hero interrupted sexytimes to make some phone calls, I couldn't blame him. And the story couldn't pull off the dark edgy tone it needed (a street drug called "Vamp Smash Prime"?). De Paul gets credit for trying to offer interesting twists on vampire lore, but many of them, like liquid nitrogen tipped arrowheads, seemed plain silly.
Verdict: Bypass, unless you'll read anything with fangs.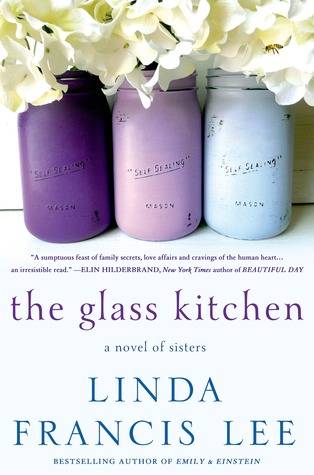 The Glass Kitchen by Linda Francis Lee  
There's something about summer that makes me want to read about food, and both the title and cover of this one called to me. Portia Cuthcart has a gift for knowing the answers to questions that haven't been asked. When she feels a compulsion to cook, anything, at any time, she gives in to it, allowing a truth to be slowly revealed. But after a childhood tragedy, she turned her back on her "knowing", married a Texas politician, and lost herself in living up to someone else's image of the perfect wife. Now divorced and living in a Manhattan brownstone near her two older sisters, she plans to open a cafe modelled on her grandmother's The Glass Kitchen. But she has to deal with handsome financier Gabriel Kane, who lives upstairs with his two children, owns two-thirds of the building, and hopes to buy her out. With a lot of pages devoted to family issues, some of which are the result of Big Secrets, this is classic women's fiction, but the compellingly bumpy relationship between Portia and Gabriel anchors the book. At times the plot developments felt perfunctory and the showing to telling balance was a little off, but you get bonus recipes at the end.
Verdict: Borrow, whip up the chile cheese and bacon-stuffed tomatoes, and give it a try on a rainy summer night.