Literary Tourism: London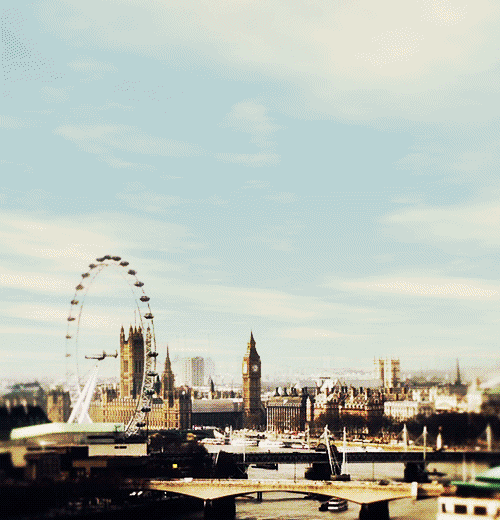 Is there a more literary city than London?
Home of Dickens and Shakespeare; Harry, Ron, and Hermione; and of course Benedict Cumberbatch as Sherlock Holmes?
There is so much to see in literary London; here are just a few highlights.
LITERARY LONDON: Near King's Cross
Of course you'll want to pop into King's Cross station and grab hold of the cart pushing it's way through to Platform 9 3/4, if you happen to be a fan of the little series I like to call Harry Potter.
But don't stop there. Just round the corner from King's Cross/St Pancreas you'll find a book lover's dream…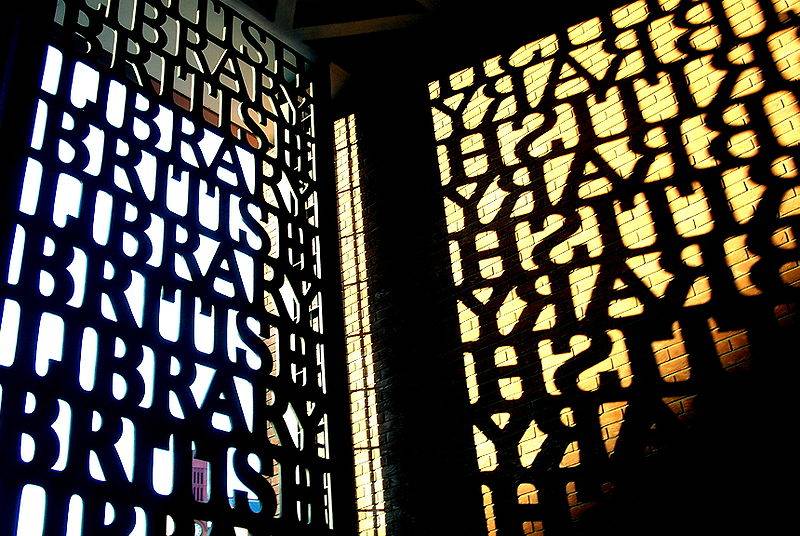 If Jane Austen, Charlotte Bronte, or the Beatles do it for you, then just wait until you step into The British Library. Not only can you see the mammoth book collection of King George III (which is encased in glass in the center of the British Library) but you can also enter the holy grail of English literature, where you can see:
Jane Austen's writing desk
The original manuscript of Jane Eyre
More than one Gutenberg Bible
Beatles lyrics scribbled onto the backs of envelopes by actual Beatles
And, you know, the Magna Carta, NBD
When you're overwhelmed by all the literary awesomeness, you can grab a coffee at the British Library cafe, and sit and gaze up longingly at King George's massive book collection. Once you've revived a bit, head back out into the sunshine (or the London gloom)… there's lots more to see.
Dickens only lived in this house for a few years… but he didn't waste any time, penning Oliver Twist and Nicholas Nickleby while he lived here.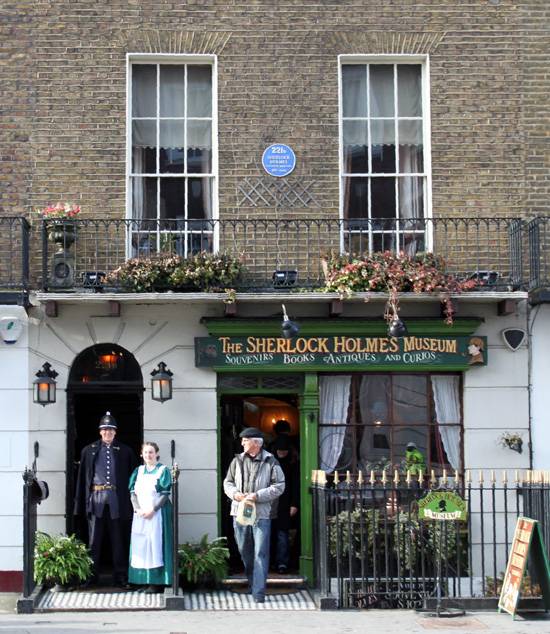 If you're a fan of BBC's Sherlock, or any other iteration of Detective Sherlock Holmes and Watson, then the museum at 221b Baker Street is a must. Even the Baker Street tube stop is Sherlock-y.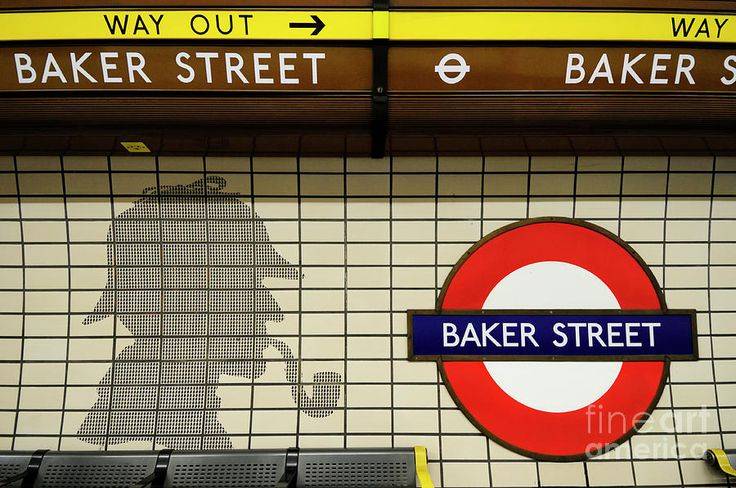 This area of London is also home to lots of locations made famous by Virginia Woolf et al. Gordon Square, where the Bloomsbury group began, is not far from the British Library, and of course the British Museum is close by as well.
LITERARY LONDON: near Charing Cross
Charing Cross Road is a dream street, full of all kinds of bookshops. You could spend hours there, then maybe take in a play at nearby Palace Theater or pop over to Leicester Square for a film premiere.
Covent Garden is a gorgeous old market square and the flower-selling home of a certain Eliza Doolittle in My Fair Lady/Pygmalion. There is also a big British stationary store here called Paperchase for all your pen/journal/stationery needs. While you're at Covent Garden you might check out the London Transport Museum gift shop – they have a great collection of London-centric books, among other things.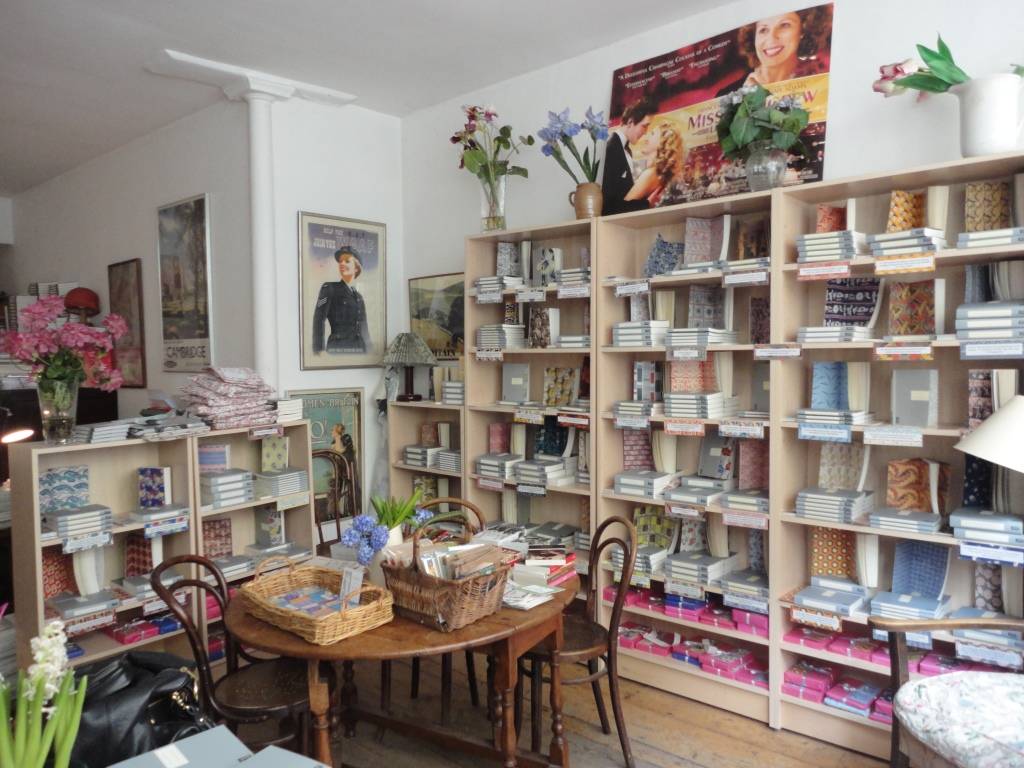 One of the greatest little bookshops around, Persephone Books publishes and sells old out-of-print novels and diaries and cookbooks, mostly by or about women. (If you walk there from Covent Garden, you'll pass by High Holborn, the street that features prominently in the short poem Celia, Celia.)
LITERARY LONDON: near St Pauls/Westminster
If you take the Central Line to St Pauls, you can have a nice ten minute wander past St Paul's Cathedral and across the Millennium Bridge, then find yourself at Shakespeare's storied Globe Theater. It doesn't get more "literary London" than that.
While you're there, you could check out the Tate Modern, then wander west along the Thames, taking in the excellent view of Big Ben and Westminster. Once you pass the London Eye, head across the bridge and into Westminster Abbey, because you won't want to miss…
Poet's Corner in Westminster Abbey
Chaucer is buried there, and lots of your favorite writers and poets are also commemorated: C.S. Lewis, Shakespeare, Elizabeth Gaskell, Thomas Hardy, and many others.
MORE LITERARY LONDON: Blue Plaques and Bookshops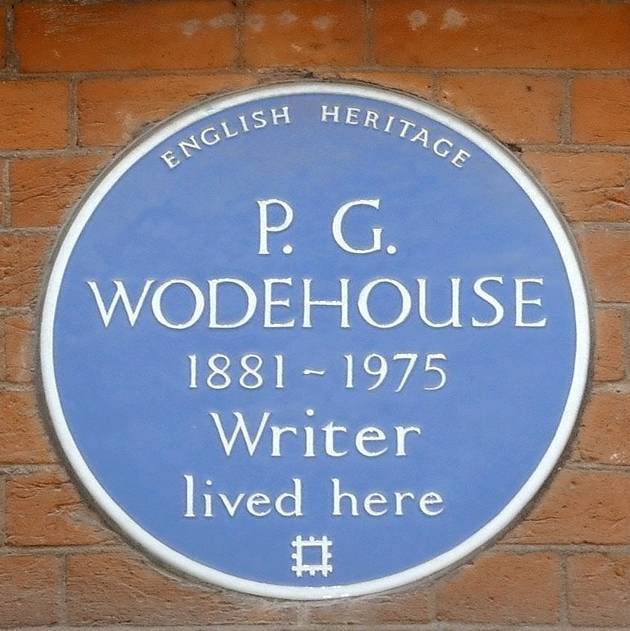 All of this just barely scratches the surface of this most literary of cities. There are a ton of amazing bookshops. Or you could spend days just checking out the blue plaques.
But when you're worn out from all your touring, may I suggest finding the nearest pub, ordering a pint or a cup of tea, and pulling out a book? Then sit back and relax and read. This is literary London at it's finest.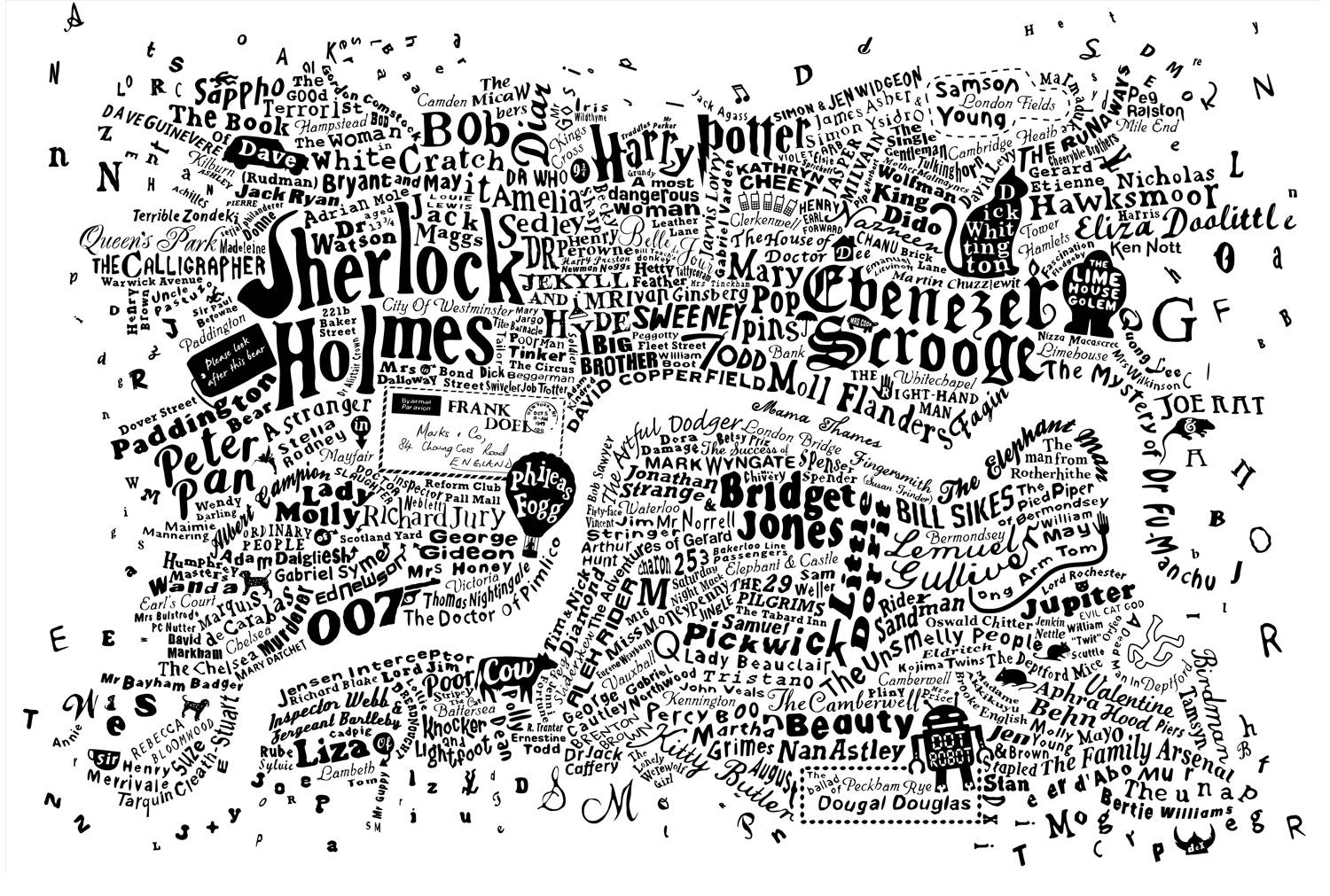 Save