Book Fetish: Volume 121
Get ready to bookify your life with some more bookish goods. Some wearable, some not.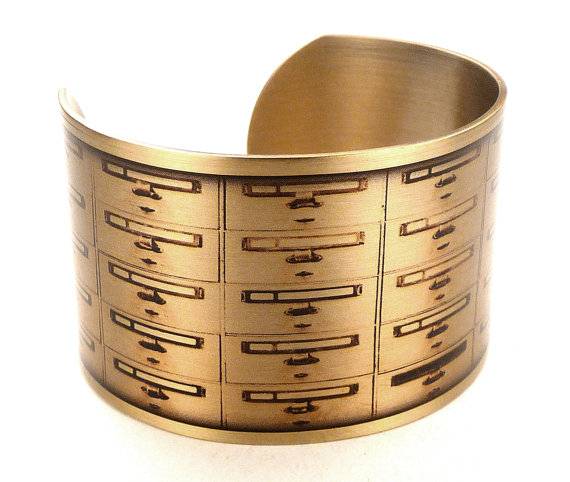 One way you can wear your library nostalgia is with this bracelet/cuff featuring an old school library catalog.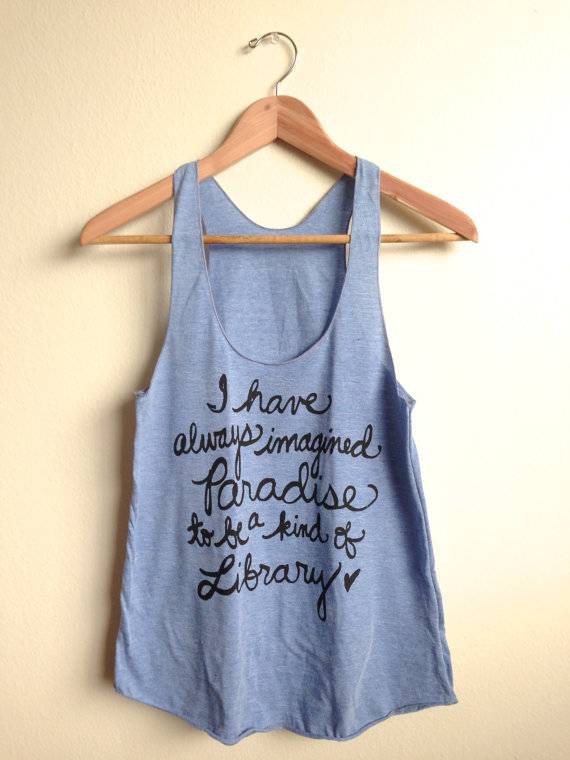 This Jorge Luis Borges quote tank is perfect for those hot days when you're hauling books from the library to your home.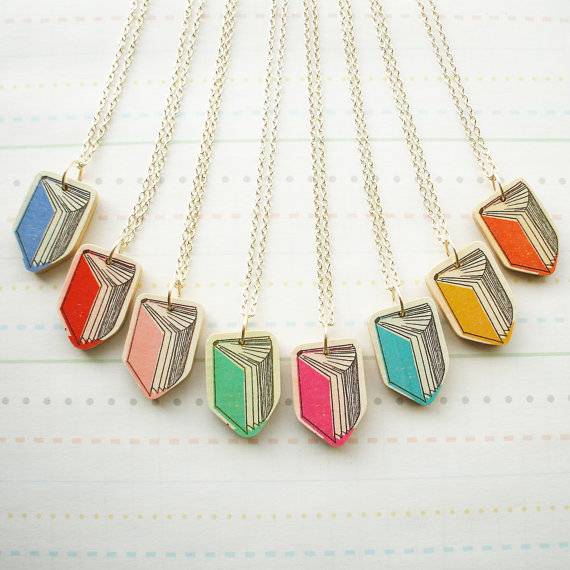 You have a choice of colors to pick from with these awesome book necklaces. Simple yet stylish.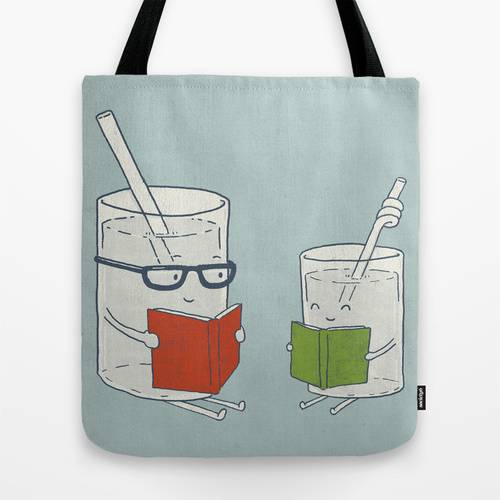 Reading glasses tote bag! This is so cute it hurts. And if you don't want a tote bag, you have the option of having this as a clock, as a pillow, as a print, as a rug, or as a mug, too.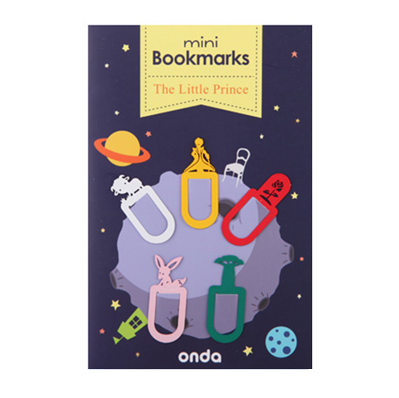 Need some new bookmarks? Here's a set of mini bookmarks in the spirit of The Little Prince.  And the close-up: