Inbox/Outbox: August 1, 2014
I have the pleasure of filling in for Rebecca while she's off being a book fairy at Leakycon. I look forward to seeing the pictures!
And speaking of Rebecca, she and I grow more similar all the time: Not only do we both have red hair and hate wearing pants, but now I have a weekly way to tell you more about books, too! Sign up for the New Books! newsletter, and receive a weekly email with all kinds of information about the week's new books out in hardcover, paperback, written on baked potatoes, etc. It's going to be so much fun!
Inbox (Books Acquired) 
We Are All Completely Fine by Daryl Gregory (Tachyon Publications, August 12)
This one sounds so amazing! It's about a group of survivors of various supernatual horrors who start a support group. It has been getting mad praise all over the place – I'm excited to start it. Not to be confused with We Are All Completely Beside Ourselves by Karen Joy Fowler. Also, doesn't that look like Monica Potter on the cover?
The Woman Who Would Be King: Hatshepsut's Rise to Power in Ancient Egypt by Kara Cooney (Crown, October 14)
Aw yiss! Ancient Egypt is one of my favorite subjects, and I'm looking forward to reading about an Egyptian woman other than Cleopatra. (Not that Cleopatra wasn't awesome, just that she's Marcia in a sea of Jans. It's always "Cleopatra, Cleopatra, Cleopatra.") This one is about Hatshepsut, the improbable ruler, fabulous strategist, and all-around badass. Thanks to fellow Rioter Swapna for passing this one along.
Almost Famous Women by Megan Mayhew Bergman (Scribner, January 2015)
I know Rebecca mentioned this book last week, so I'd just like to reiterate: EEEEEEEEEEEEEEEEEEEEEEEE!!!!
Outbox (Books Finished)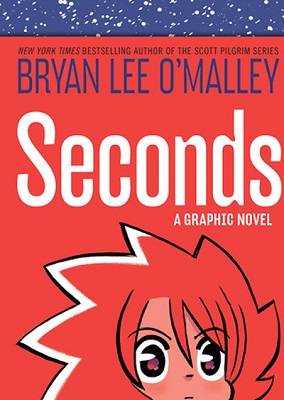 Seconds: A Graphic Novel by Bryan Lee O'Malley (Ballantine Books)
Fifteen pages into this, I was already texting my fellow Rioters to tell them how I loved it so much, I thought I might die of joy. O'Malley is also the author of the spectacular Scott Pilgrim series, and he doesn't disappoint this time, either, with a story about a young chef with a floundering career and muddled relationships, who is given the opportunity to change things. There is food and romance and magic mushrooms and time travel! And there are nods to Scott Pilgrim, too. It's really friggin' swell.
The Skeleton Crew: How Amateur Sleuths Are Solving America's Coldest Cases by Deborah Halber (Simon & Schuster)
It's hard to remember back to when we didn't spend a lot of our time online, but it was less than two decades ago that most people in the U. S. didn't have access to computers. Which means prior to the internet, it was a whole lot easier for people to disappear, willingly or unwillingly, because information didn't travel as fast as it does these days. Right now, there are over forty thousand unidentified sets of remains sitting in boxes and drawers across the United States. The Skeleton Crew tells the stories of several armchair detectives – people who spend time scouring reports about missing persons and trying to match them to these found remains. It's a fascinating book, not just for the stories of the living and the dead, but for all the politics, red tape and territorial issues that come along with this sort of work.
In the Queue (What I'm Reading Next)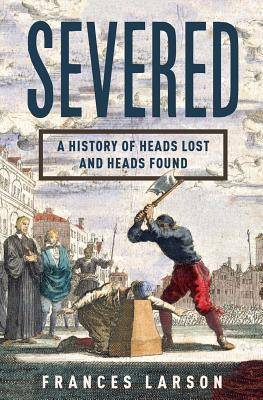 Severed: A History of Heads Lost and Heads Found by Frances Larson (Liveright, November 17) I think the title says it all. Yes, I am a morbid little monkey, and yes, I am going to read the hell out of this history of decapitation through the ages. Partly because it reminds me of a book I loved: Crainioklepty by Colin Dickey.
Arts & Entertainments by Christopher Beha (Ecco) The second novel by the author of the wonderful What Happened to Sophie Wilder, about a man down on his luck who decides to sell a sex tape he made of an old girlfriend, who is now a famous actress. What can go wrong?
Quid pro quo, Clarice: What is your reading life like this week, readers?
____________________
Want more about the books we've gotten and what we're reading around here? Check out our YouTube channel!