Critical Linking: August 21st, 2014
We posed the question to our fellow book-savvy colleagues and, after receiving some 1,400 nominations(!) and putting it to a vote, we ultimately settled on 25 titles. Instead of worrying so much about what had to be included, we opted to present a collection of books that has the ability to change the way you think and feel and reflects our diverse interests here at Powell's.
By definition, lists of books to read before you die are limited. But, as limited lists go, this one is pretty darn good.
____________________
All in all, the content bundle was a smooth move for B&N. The tablet is going to face fierce competition in terms of hardware specs and price, so B&N decided to fight the competition laterally – by adding a bundle of content that most tablet makers either cannot or will not match.
The new Nook, co-branded with Samsung, is now available for 179 bucks, which includes a basket of free content to go along with it. Looks pretty good, really.
____________________
ABC is making a "family friendly" comedy inspired by Col. Chris Hadfield's memoir An Astronaut's Guide To Life On Earth, which sounds adorable. However, the main character had better have one excellent mustache, or we walk.
This is a really good idea.
____________________
More broadly, on one of those sites, FanFiction.net, fans posted 100 new stories every hour across all categories. And Amazon? Its entire output for all 24 "Worlds" of content, which also includes franchises like Gossip Girl and Vampire Diaries, was just 538 stories over the course of more than a year.
So Kindle Worlds seems like a bust.
____________________
Did you know that Book Riot has a YouTube channel? We do. It's new and we are having fun with it. Check it out here.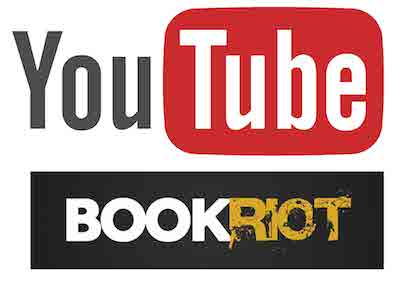 Enter to win
$250 to spend at Barnes and Noble!