Critical Linking: August 31, 2014
But with "Fault," Fox's homevideo division is specifically reaching out to 13 to 17-year-old girls and women over 18 with an extended cut of the film on most digital platforms three weeks before its disc is available to purchase through traditional retailers on Sept. 16.
Around 75% of "Fault's" audience on opening weekend was largely under 25 and female (around 80%), according to Fox. And CinemaScore found that 52% of the audience consisted of females under 18; females under 25 made up 69% of ticket buyers.
The Fault in Our Stars being released digitally three weeks early in hopes of enticing teens to buy it that way first. Interesting.
____________________
Bruce Springsteen has teamed up with writer and cartoonist Frank Caruso to transform his 2009 song "Outlaw Pete" into a children's book. "When Bruce wrote 'Outlaw Pete' he didn't just write a great song, he created a great character," Caruso said in a statement. "The first time I heard the song this book played out in my head." The book will hit shelves on November 4th.
The Boss wrote a children's book, though it's not entirely clear whether it's really meant for children.
____________________
There is an endless list of components that make up the framework of our individual identities. In growing up and coming of age, one of life's toughest questions is challenged: "Who am I?"
With this in mind, one of the most significant benefits of reading books in childhood is that it encourages you to consider this in the first place. Reading offers countless advantages from helping children to learn language and broaden their vocabulary to encouraging them to develop hobbies and understand different cultures and points of view. Studies have even shown that reading for pleasure when young can have a greater influence on the child's success in school than their economic or social background.
Speaking of children's books, they're pretty powerful when it comes to identity formation for young readers. I would venture to guess the same can be said about adult readers who read these books, too.
____________________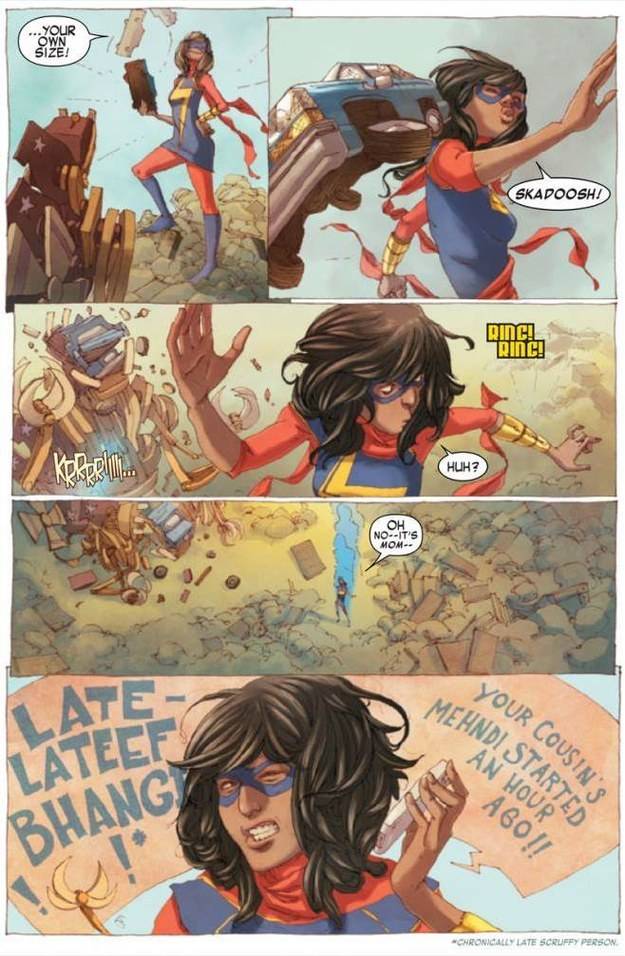 With the long weekend, perhaps there's no better time to binge read these 25 superhero comics.