Critical Linking: September 13, 2014
The New York Times Book Review will feature twelve new best sellers lists. These new monthly lists will cover the following genres: politics, business, travel, humor, family, relationships, animals, religion, spirituality and faith, celebrities, food and fitness, science, and sports. Other additional lists will be introduced in 2015.
And yet, still no romance list.
____________________
Industrious thriller writer James Patterson topped the list, earning a staggering $90 million before taxes between June 2013 and June 2014. The author, who has written 10 or more books every year since 2010, has earned $700 million in the last decade.
Many familiar airplane-bookstore and poolside names made the list, including Dan Brown ($28 million), Nora Roberts ($23 million), Janet Evanovich ($20 million), and John Grisham ($17 million). J.K. Rowling ($14 million) and Stephen King ($17 million) also continued to ride the popularity of their earlier work.
If your book was made into a big movie this year, you didn't do too badly, either.
____________________
The West Ada School District in southwest Idaho has put a National Book Award-winning novel back in its curriculum after removing it six months ago amid parent complaints. 
Trustees voted unanimously on Tuesday to add "The Absolutely True Diary of a Part-Time Indian" by Sherman Alexie to a supplemental reading list that teachers can use.
Trustees doing right for the kids in their school district. Though Alexie's book can't be read aloud in the event there are teens in the classroom who don't have parental permission to read it.
____________________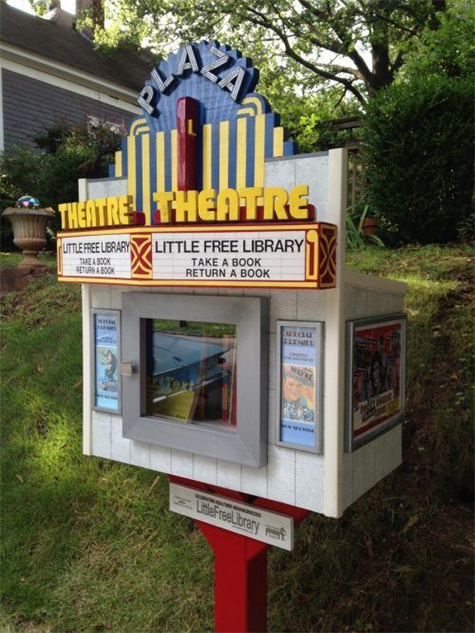 These 14 cleverly-designed Little Free Libraries are worth the slideshow format.