Book Art Is Awesome: Grown Edition
If the previous book art posts didn't have you clutching your book pearls in horror, this one certainly, most definitely, will. Today, we're looking at art grown from books.
And it's fascinating.
Jardin de la Connaissance by Rodney LaTourelle, artist, and Thilo Folkerts, landscape designer 
From 2010 to 2013, LaTourelle and Folkerts collaborated on this garden of decaying books for a long-term Quebec art installation. The artists encouraged the forest to take the books back by cultivating mushrooms and mosses within the books themselves.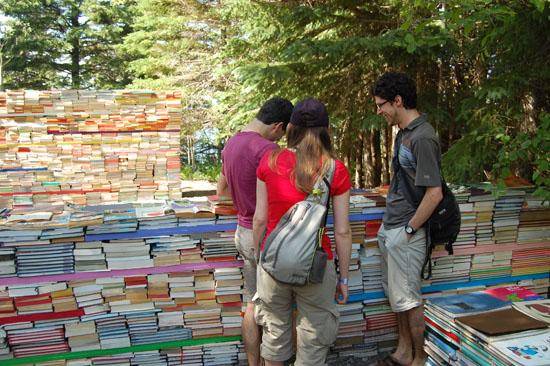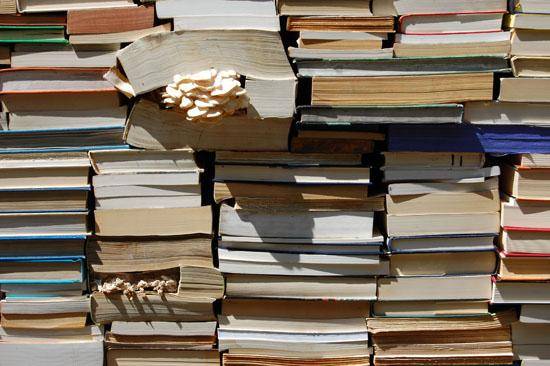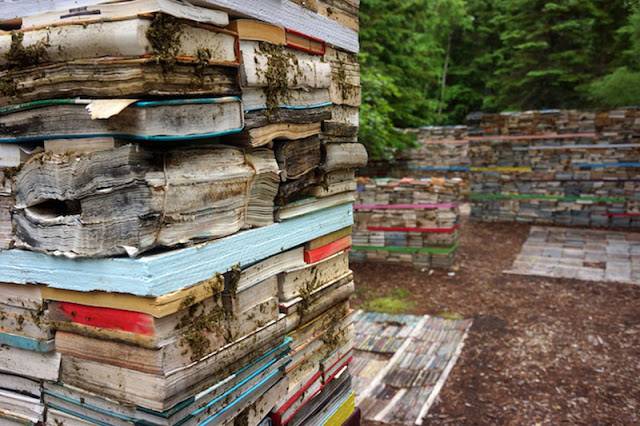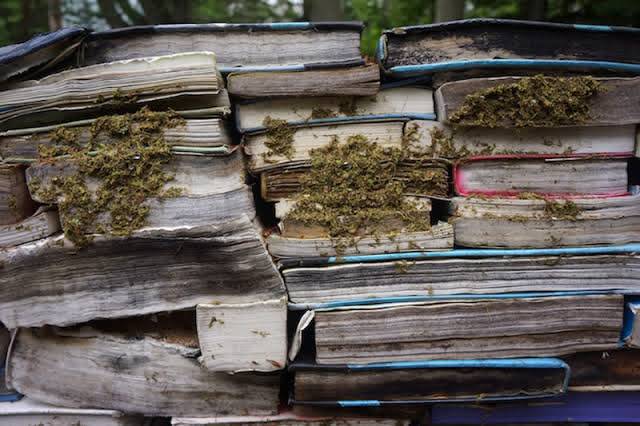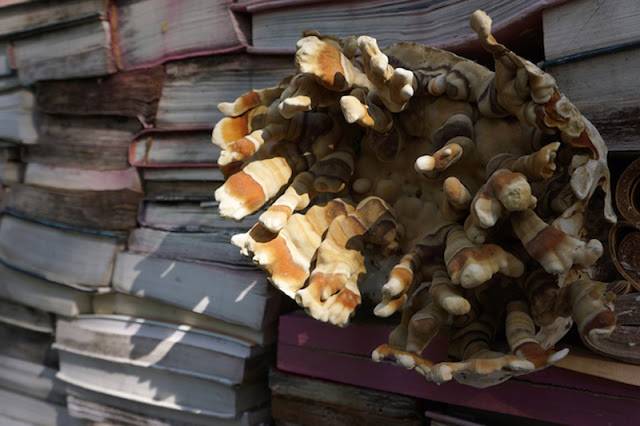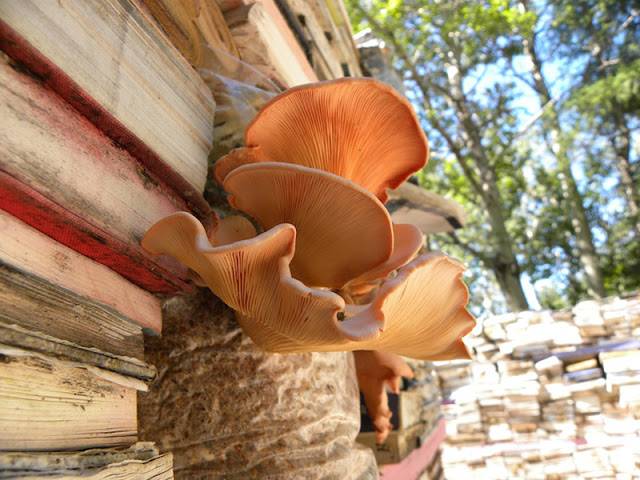 The artist comments about the Crystallized Book Series: "The books, frozen with crystal growth, have become artifacts or geologic specimens imbued with the history of time, use, and nostalgia."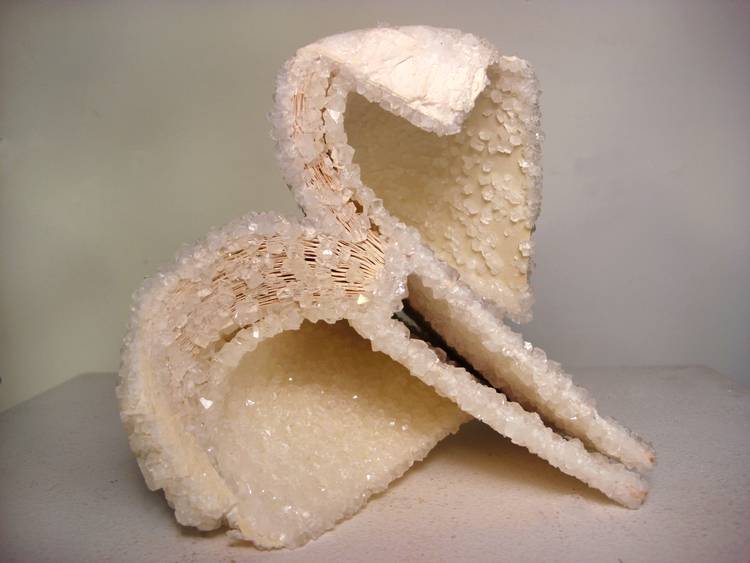 This Is Water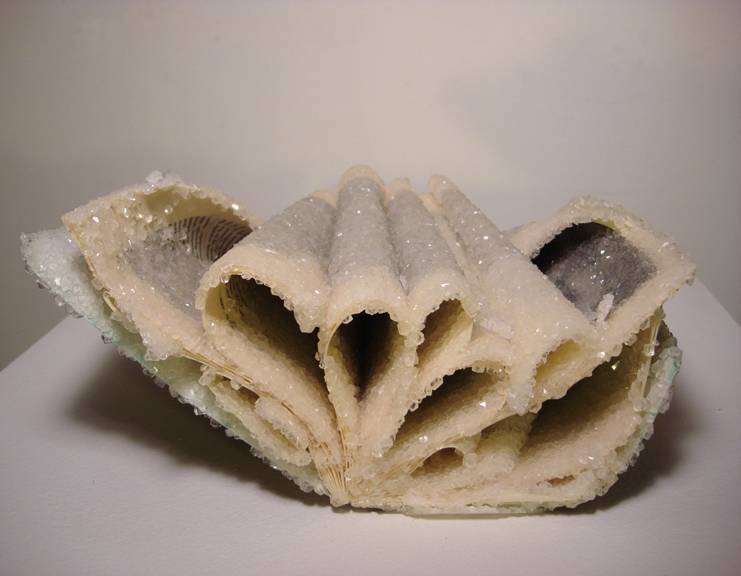 Alchemist's Handbook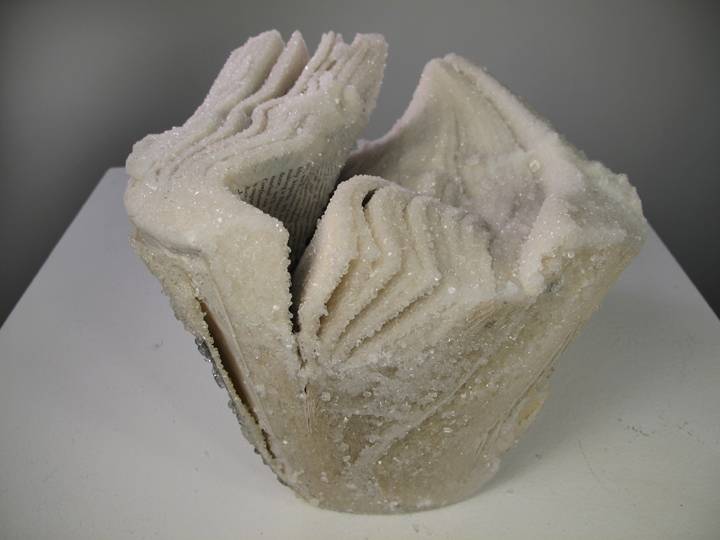 Crime and Punishment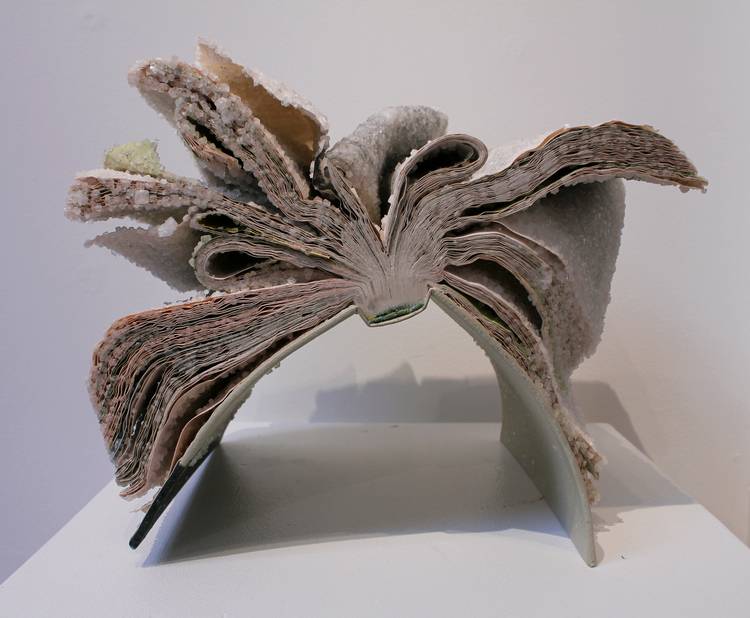 World Book Encyclopedia 1978 Yearbook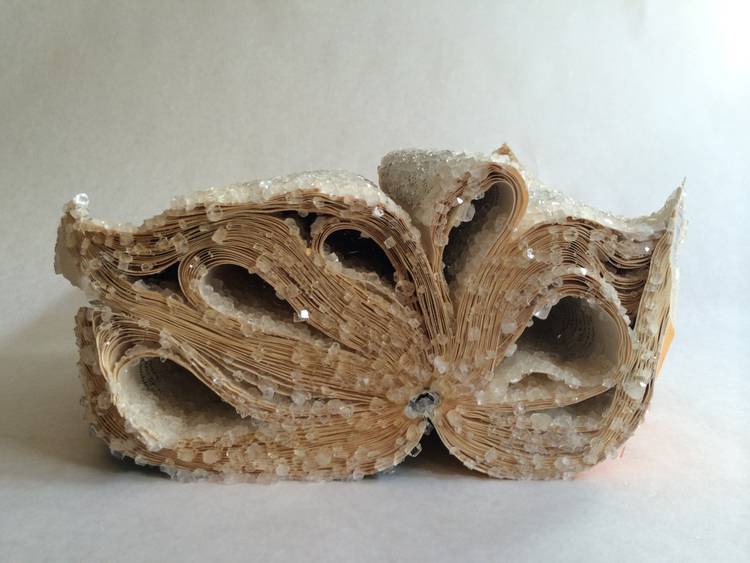 Sabbath's Theater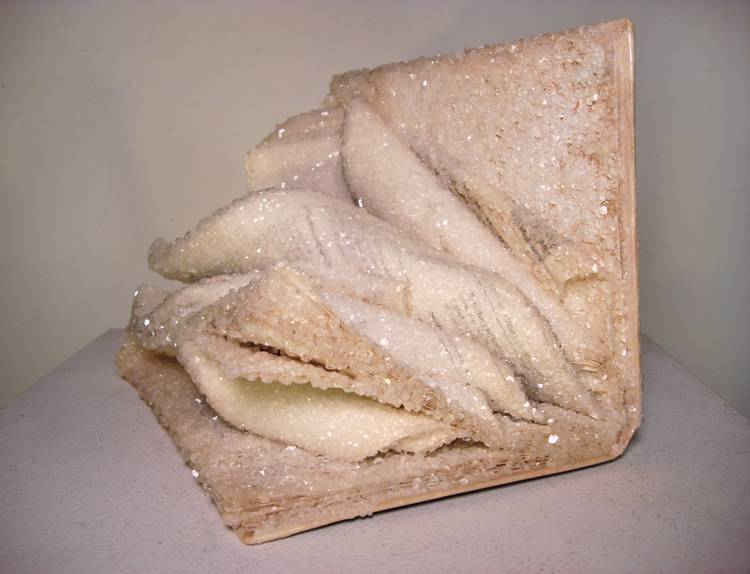 Chemistry: An Experimental Science
DIY Your Own Grown Book Art
If all of this grown book art is giving you a hankering to put it in your own home (and you don't quite have enough to buy one of Arnold's designs), you can create something of a similar nature at home.
You can get some pre-made book art from PaperDame on Etsy.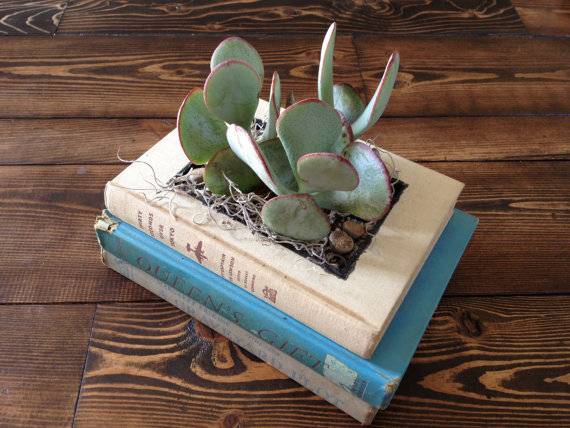 Get a DIY kit from RootedInSucculents on Etsy.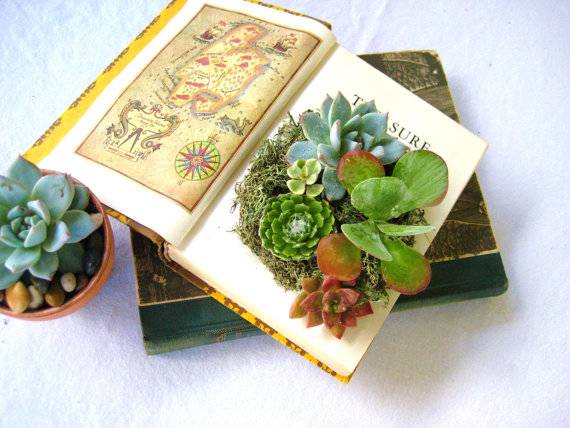 Or, perhaps, go all out and create the piece from start to finish.
If you know of any more grown book art, let me know about it in the comments!