Critical Linking: September 28, 2014
[The Art of Racing in the Rain] was among seven books suspended last week after parents challenged their content because of sex scenes and references to rape, abuse and abortion. In emails and at meetings, parents said high school students should not be exposed to some of the hardships and controversies of adulthood.
High schoolers should definitely never learn anything about the hardships or controversies of adults through books. /sarcasm
____________________
Having raced to the top of the US box-office charts with a first-week gross of over $32 million, The Maze Runner has proved that the appetite for young adult novels-turned-Hollywood blockbusters remains as strong as ever.
Here are 5 more YA books being turned into film in the next few months.
____________________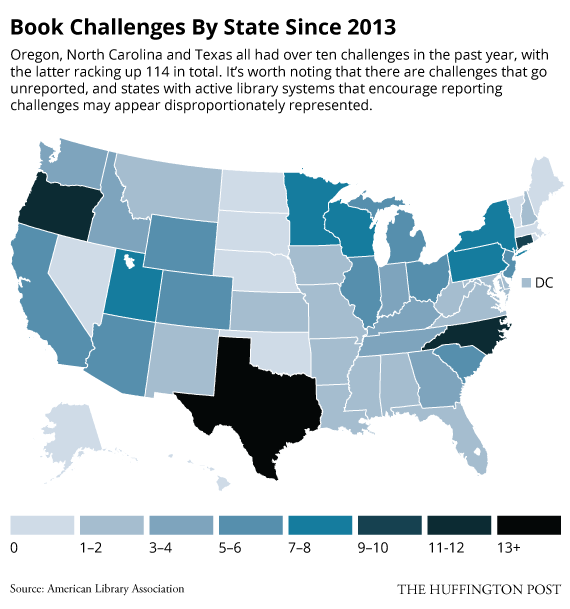 A fascinating visual look at where book challenges happen and the reasons behind them.
____________________
It's a city of gangsters, a cradle of the blues, but if you want to explore Chicago there's no better place to start than with its literature. The Windy City shaped the imagination of writers from Ernest Hemingway to Saul Bellow, from Philip Roth to Philip K Dick. Charlotte Jones laid out a few key coordinates when she described Chicago as "the unexpected cultural centre of European modernism" and asked you to tell us your favourite books about Chicago. We've assembled the best recommendations.
A nice look at some Chicago-set books. Even more interesting is it's from the UK perspective.