Critical Linking: October 5, 2014
Dunham was inspired by Judy Blume, the well-known author whose books like "Are You There God? It's Me, Margaret" and "Forever" have been must-reads for girls experiencing all the baffling things that come with growing up.
It turns out that the two writers have a lot in common. They both have been called on to be the "voice of a generation," they both get a lot of fan mail, they don't belong to book clubs, and neither has read "Fifty Shades of Grey."
This conversation took place at Blume's New York apartment and covers questions about growing up, grappling with childhood, how to write about sexuality, and what it means to really be a writer.
Interviews usually don't grab my interest, but this conversation about books and reading between Lena Dunham and Judy Blume is excellent.
____________________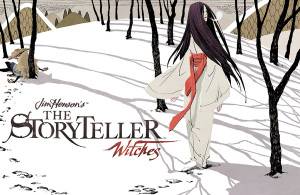 Here's a look at the best comic book covers for October (slideshow warning, but worth it).
____________________
The Highland Park Independent School District, and all the other American institutions that still censor books, grapple with a set of very old and perhaps unanswerable questions: What is art, anyway? Must it be good for us? Do we accept a character's moral flaws if we read about them? Must we experience everything an author puts into a book, or can we skip the things that disturb us or with which we disagree?
An excellent essay about the town in Texas that banned — then reinstated — 7 books in the high school. What could be the driving forces behind those actions?
____________________
Much-loved animated sitcom Daria screened on MTV in the United States for five seasons, beginning in March 1997. A spin-off from Mike Judge's hugely successful Beavis and Butt-head, the series centred on Daria Morgendorffer, a smart, disaffected teenager with a caustic wit.
While Daria's favourite TV show, Sick Sad World, featured heavily throughout the series, the show was also filled with literary references. Here are 57 books that Daria read or that were mentioned during the episodes, with links to free eBook editions where available in parentheses. As DariaWiki puts it, "If it's old, morbid, or esoteric, Daria will read the hell out of it."
Daria from the show Daria had quite a great reading list.
____________________
Japanese bookstore chain Junkudo will keep its doors open throughout the night on Nov. 1 to provide an all-you-can-read experience for six lucky bookworms at its store in Tokyo's Chiyoda ward. The main proviso is that each overnighter buys a book before leaving.
If you're in Tokyo — hell, if you're on that side of the world — maybe you want to know about this chance to spend the night in a bookstore.