Critical Linking: November 14th, 2014
Books about books, where literature is integral to life, are a genre in themselves, as terrific titles by authors from Nicholson Baker to Geoff Dyer very readably show.
I love books about books, don't you?
____________________
Amazon and book publisher Hachette Book Group have finally reached a deal in the negotiations that have been going on since May. For months, Amazon removed pre-orders on Hachette titles, shipped them with delays and would not discount them.
It's over.
____________________
 Recently, I'm very surprised to hear myself muttering to my partner, sotto voce: "I don't want go to the library." I tell my children that we will have to go another day, when really, I'm putting it off until winter arrives and our choices are much more limited. Right now we have the park, the playground and the ball field, areas that are decidedly computer-free. Because, thanks to an influx of computers at our local library, library time has come to mean screen time.
I can sympathize with wanting the library to be a place apart from technology, but this is an enormously privileged point of view. For many, the library is their primary way of accessing technology.
____________________
Yesterday, that came to an end when Amazon, a company famous for being the exact opposite of Gutenberg's press, won an auction to own the .book domain name. According to numerous reports, Amazon spent around $10 million for the domain name. 
This is somewhere between no deal and a big deal. I think I am going with no deal.
____________________
Discover and listen to popular audiobooks with Volumes, powered by Penguin Random House Audio. Volumes provides you with the very best audiobooks across a variety of genres including fiction, mystery, thriller, sci-fi, history, classics, and children's. Find top authors and your favorite narrators through our easy to use search.
Smart audiobook sampling app from Penguin Random House.
____________________
Did you know that Book Riot has a YouTube channel? We do. It's new and we are having fun with it. Check it out here.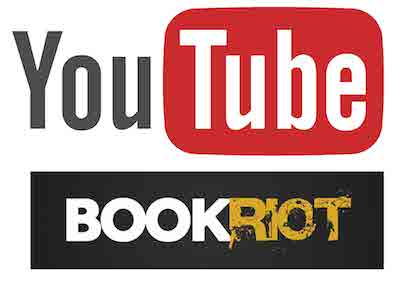 Enter to win
$250 to spend at Barnes and Noble!