Inbox/Outbox: November 21, 2014
Hi again, everybody. Rebecca's off being awesome, and since I am substantially less awesome, I was able to take time out of my busy holiday-crocheting schedule to fill in for her.
It's been a huge week of acquiring for me. I have a downright irresponsible number of books out of the library (largely thanks to the Goodreads Choice Awards and realizing how little fantasy I read this year), and there have been some really great ebook deals lately, too. Sooo…here are the highlights.
Inbox (books acquired)

City of Stairs by Robert Jackson Bennett
I don't know much about this book at all, except that it has a cool cover and it's on the Goodreads ballot. I was a little bit surprised that my library had it, and that I had to wait a bit to get it. The idea of gods being killed off always intrigues me, and I can't help—as an English major—but think about Sartor Resartus, in which Thomas Carlyle asserts, among other things, that as the "fashions" of faith change, so must the God of the faith. I haven't started City of Stairs yet so I have no idea if I'll make the connection, which first occurred to me in Pullman's His Dark Materials. But that's a dissertation for another day.
Liar Temptress Soldier Spy: Four Women Undercover in the Civil War by Karen Abbott
Oh hello, my favorite kind of history: the kind that isn't solely about white guys. (Hi, white guys, I love you, but the ladies are talking right now.) First of all, big props for a great play on another great title. The-other-numbers of all, Lady Spies. Feminine wiles. Narrative history about something you probably didn't learn in high school. Maybe not even in grad school. Maybe not even from the internet. Anywho. Super excited for this one, and it's GIANT, which is always a plus.
The Crimson Petal and the White by Michel Faber
I scored this one for a criminally low price during an ebook sale. It's been in my peripheral bookish vision for years, maybe even since it first came out. But since I was a junior in college and trying to earn some kind of stuffiness badge from my peers, I eschewed it in favor of Real Literature (you know, the kind in Norton Anthologies). After finishing another Faber (see below), I decided it was finally time to give this thwacking historical tome about a brothel in nineteenth-century London a go. If the writing is half as good, something tells me I won't be disappointed.
Rain: A Natural and Cultural History by Cynthia Barnett (Crown, April 21, 2015)
I have no idea what to expect from this one (except for what the title says, of course), but I love rain and I love natural and cultural histories, so it's sure to be a match made in book heaven, right? We'll see. It comes out in April; good timing (April showers, etc.)
Outbox (books finished)

Everything I Never Told You by Celeste Ng
The two books I finished this week share a theme: me, ugly crying. Everything I Never Told You is a quiet family story about tragedy and loss and expectations, set in the '70s. Lydia, a blue-eyed Chinese-American teenager feels the burden of her mother's wishes for her, which are her mother's own thwarted wishes for herself. The rest of the narrative centers around Lydia: her siblings feel she soaks up all of the attention they should get; her father is desperate for her to fit in; her mother is, well, like many mothers, especially those who married young in the middle of the 20th century. It's lovely and loving and *sobs*.
The Book of Strange New Things by Michel Faber
I had this galley sitting on my ereader for months, and boy am I glad I finally got around to it. In many ways, it filled the hole in my heart bearing the shape of Mary Doria Russell's The Sparrow. I love pretty much everything about the intersection of sci-fi and faith of all stripes, and I also love pretty much everything about fictional journeys toward and away from religious belief. This book scratched all of those itches, and I found the ending so lovely I had to sob into my pillow for a minute after I finished.
In the Queue

Wild by Cheryl Strayed
I just realized, right now, while putting this very sentence together in my head, what a huge crybaby I am. I'm only about forty pages into Strayed's memoir, and I've already cried more than once. I saw it coming, though; I mean, I've read Tiny Beautiful Things. I have a heart. With the movie coming out soon (and the positive buzz Reese Witherspoon is getting), and also the knowledge that I am not woman enough to hike the Pacific Crest Trail, I figured I needed to get around to Wild already.
Mortal Heart by Robin LaFevers
The final volume in that series about the assassin nuns. Assassin. Nuns.
The end.
Not really. His Fair Assassin has quite possibly been my favorite feminist YA fantasy since the Gemma Doyle trilogy (starts with A Great and Terrible Beauty). Each book tells the story of a daughter of St. Mortain, the god of death, in 15th-century France. I love the blending of fantastical elements with real history. Also the girl power.
That's about it for me. What's on your lists?
____________________
Expand your literary horizons with New Books!, a weekly newsletter spotlighting 3-5 exciting new releases, hand-picked by our very own Liberty Hardy. Sign up now!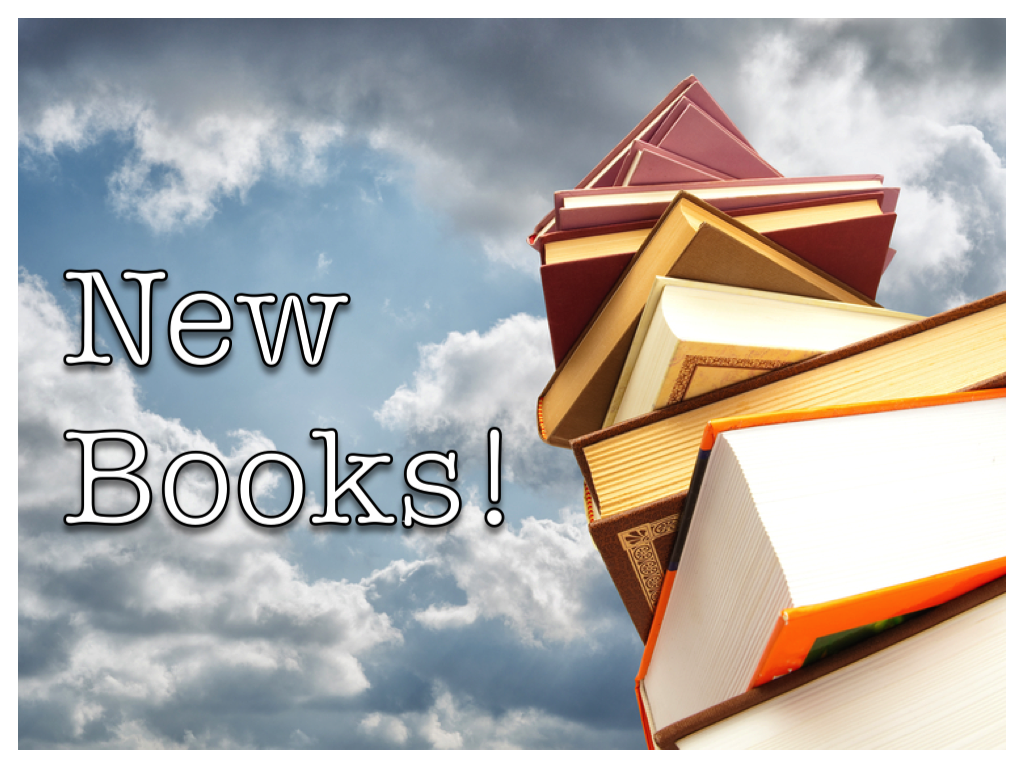 A woman checked out a book called
How to Win a Local Election
. And she did. Listen to 
Annotated
on
Apple Podcasts
or
Google Play
to hear her story.