Critical Linking: December 3rd, 2014
The year's notable fiction, poetry and nonfiction, selected by the editors of The New York Times Book Review.
And here it is, the most influential year-end book list of them all.
____________________
Conducted in partnership with nonprofit First Book (PRH is partnering with Save the Children), the Chronicle program reached its goal of giving 10,000 books to children in record time. The campaign reached its goal over Thanksgiving weekend partly due to the addition of Tumblr to this year's roster of social media sharing platforms.
Is it just me, or does social-media fueled charity around books seems to be really picking up steam?
____________________
Parker Dains, seven, from Milpitas in California, wrote to Abdo Publishing after she discovered that the Biggest, Baddest Book of Bugs that she was reading was part of a series called the Biggest, Baddest Books for Boys. She told her local paper the Milpitas Post: "It made me very unhappy. I was like, 'What the?' I said, 'Dad we have to do something quickly.'"
Well done, Parker.
____________________
When Book Culture, which has two stores in the Morningside Heights section of New York City, told PW earlier this summer that it would be opening a third location, president Chris Doeblin was reluctant to name his investor. On Monday, Harper's Magazine solved the mystery by announcing that its publisher, John "Rick" MacArthur, is getting into the bookselling business as a minority partner in the new store.
I've never heard of a media company investing in a bookstore, but it does seem to make a certain amount of sense.
____________________
Did you know that Book Riot has a YouTube channel? We do. It's new and we are having fun with it. Check it out here.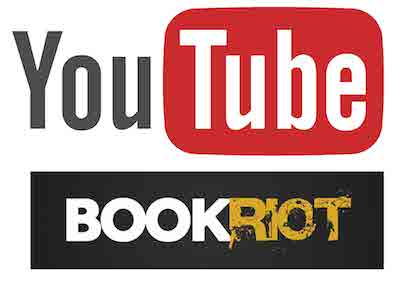 Enter to win
$250 to spend at Barnes and Noble!