13 Book Prints to Spice Up Your Walls
Looking to jazz up your walls in bookish style? Here are 13 awesome literary and bookish prints you can buy to hang around your home. While there are a ton of options for decor inspired by or featuring images and quotes from specific literary works, I'm limiting this round-up to prints that go beyond individual titles.
Many of these might make excellent choices for classrooms, dorm rooms, or libraries, as well.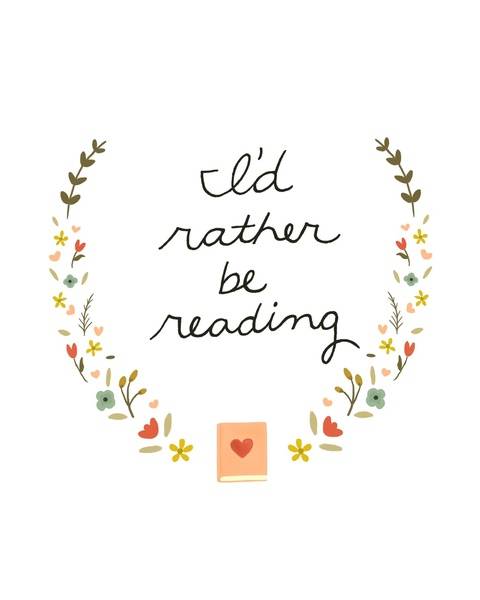 I know there are many times I'd rather be reading, too.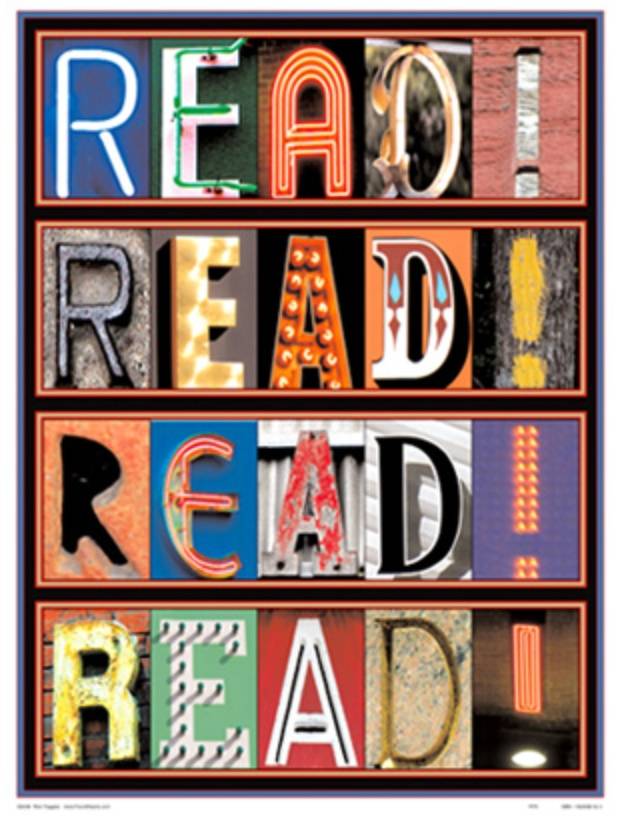 Proclaim a love for reading with this lovely Read! Read! Read! Read! found images print.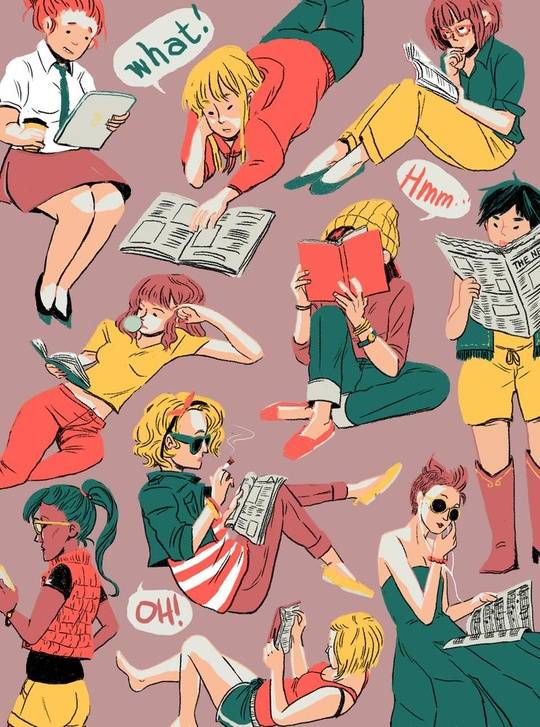 This Let's Read print featuring girls enjoying everything from books to music is a little sassy and a little sweet.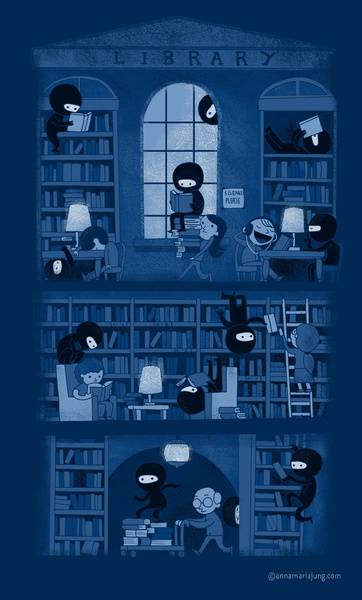 Ninjas! In the library! Fortunately, they're quiet enough that the guy on the third floor doesn't look like his nap will be interrupted.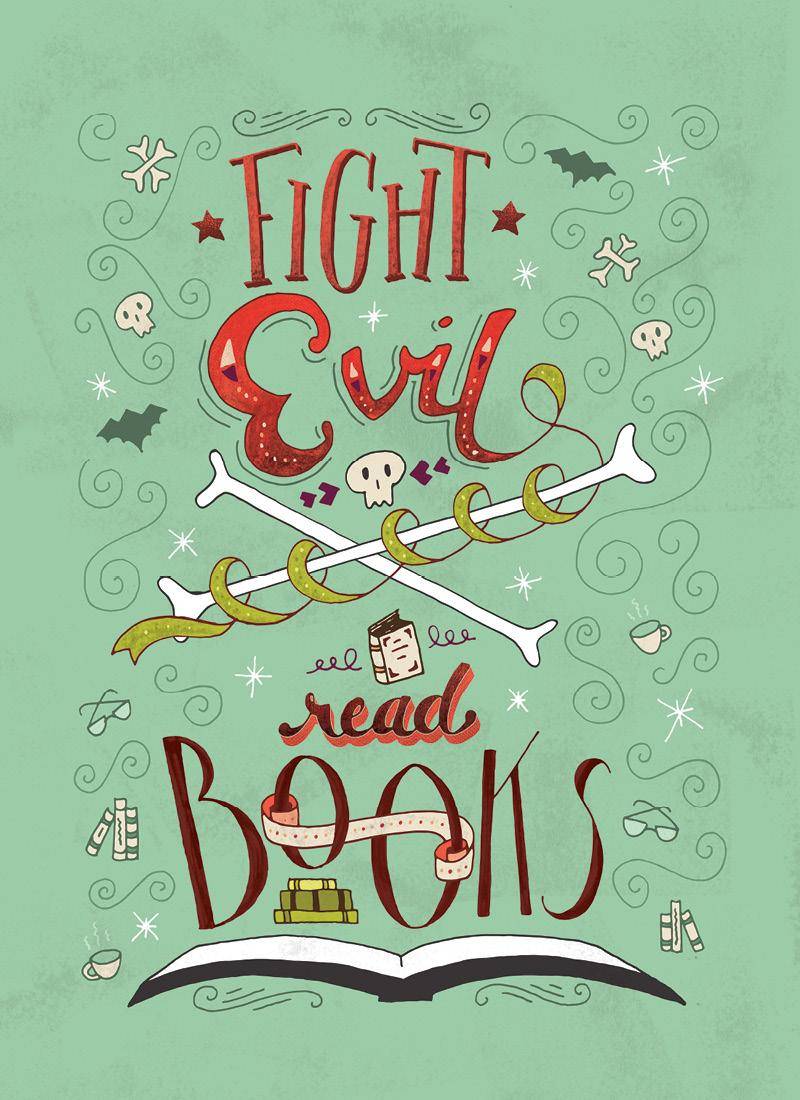 Maybe there's no better motto for a reader than this: Fight Evil, Read Books.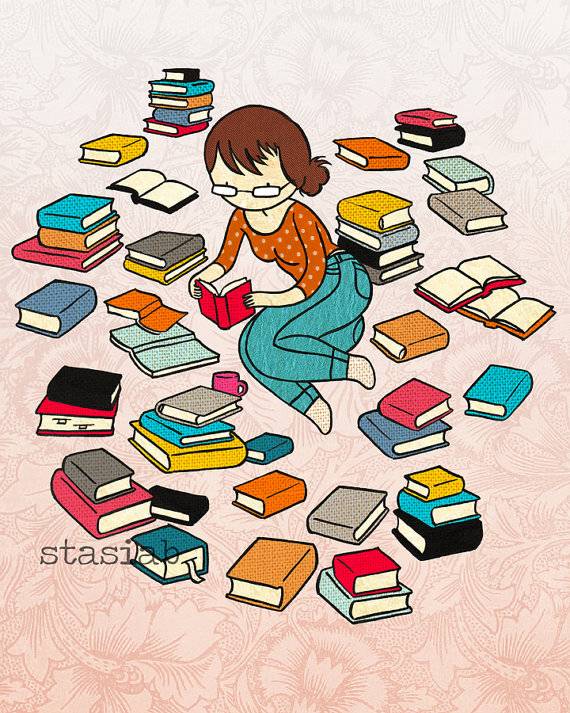 Here's a print for the bookworms who find themselves always surrounded by piles and piles of next reads.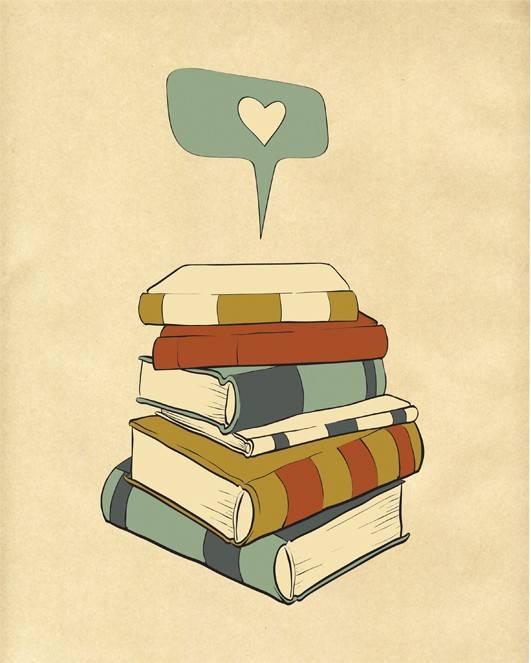 Love yourself this love of reading print.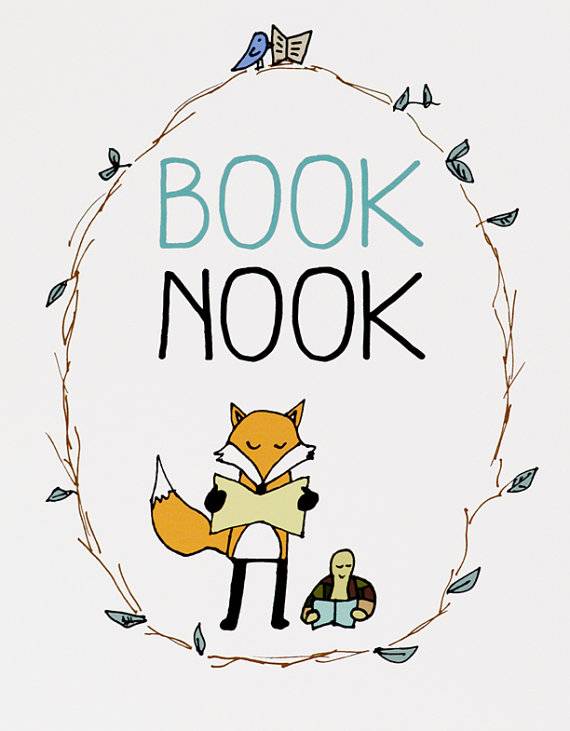 Have a favorite reading space? Need to make one? Declare that reading spot as your Book Nook.
Bookish love for the literary sweet tooth.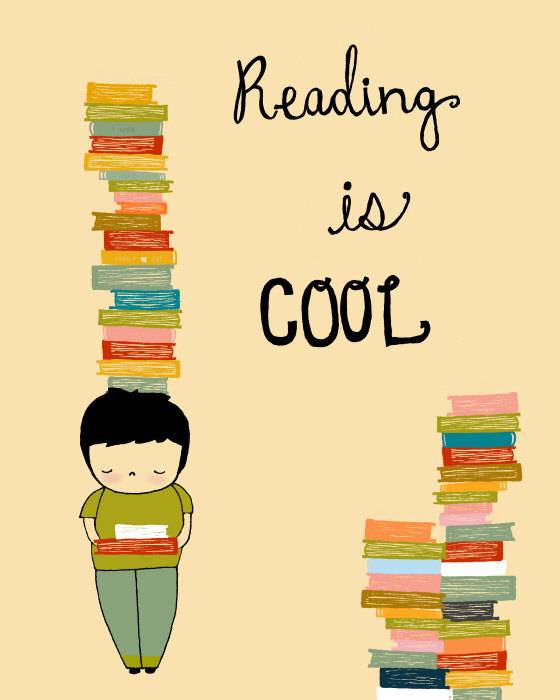 Few — if any — among us can dispute that reading is cool.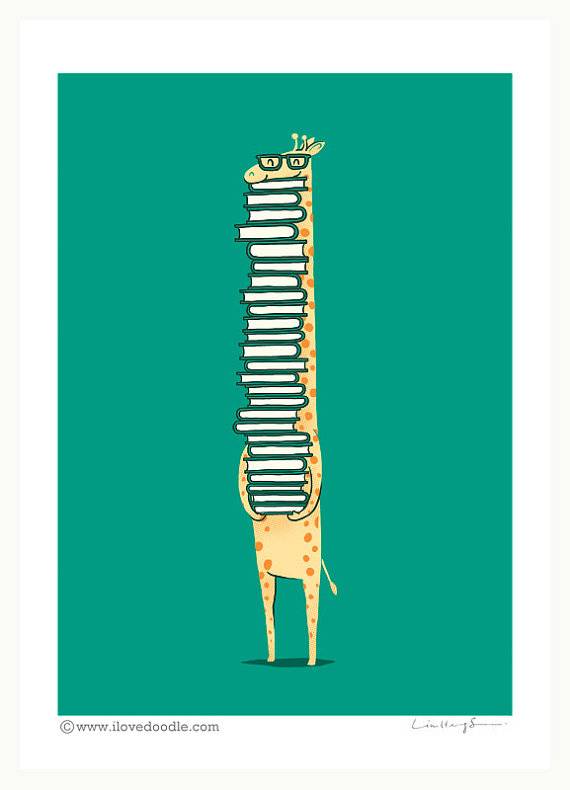 Perhaps this is one you identify with, with bonus points for it simply being titled "A Book Lover."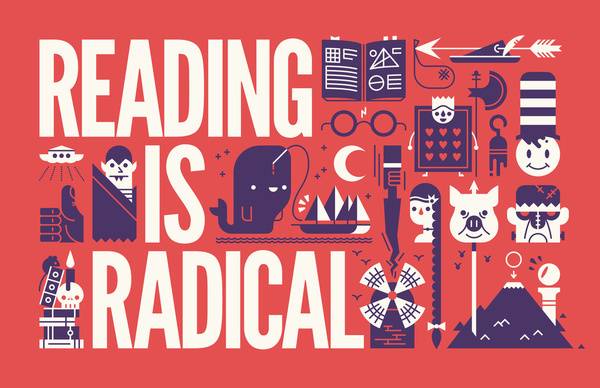 There was no way to not sneak this one in, even though it does feature well-known literary characters. It's up to you to figure out which ones.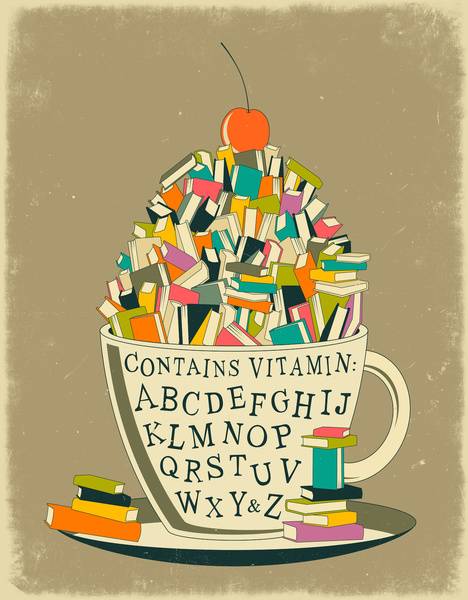 How about let's top this off with a big old cup of read.
____________________
We run a pretty sweet little bookish Instagram account, if we do say so ourselves (and we do). Come check it out.