Art Roundup: Spotlight on Deadpool
Welcome to Art Roundup, where we pick a comics character and spotlight their awesomeness with rad fan creations, including art pieces, jewelry, custom toys, and cosplay. In honor of his new movie, we're spotlighting Deadpool.
Deadpool has always enjoyed a certain weird and beloved position in the comics fandom. The Merc with a Mouth is known for his off-the-wall humor and behavior, and these awesome fan creations run from dark and dangerous to bananas and awesome.
First up is a work that pays homage to the disfigured face under the mask and the darker side of Deadpool's personality.
Deadpool by Tom Lishman
There are plenty of nods to his past in this one, and that Wolverine plush is too good to pass up.
Deadpool by Medhi Cheggoui
The tiniest, cuddliest Deadpool money can buy.
Chibi Plush by Joana at LunaticPark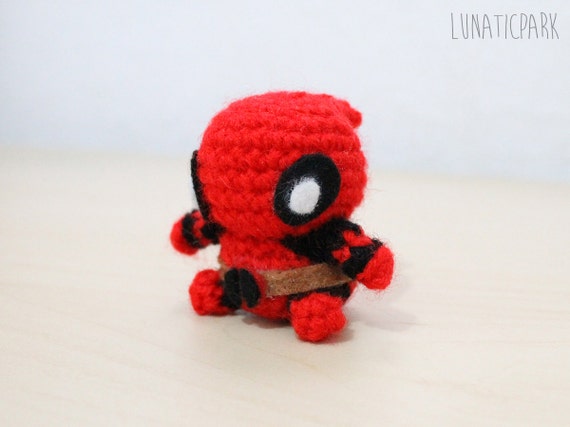 I have no earthly idea what is going on here, but I have decided to love it deeply.
Hello Kitty and Smile by AppleBlossom (who has tons of great art!)
The internet would not be the internet if it didn't add cats. Deadpool has apparently just been on a rescue spree in this one. (Cat butt warning!)
What do you mean I can't solve this with cats? by Ana
Speaking of cats, stunt man Freyu has an entire Tumblr devoted to his cat cosplay creations and it is just as glorious as it sounds. Click through for a bunch more photos if this "Merc with a Mouse."
As amazing as that cat is, I have saved the best for last. You're welcome.
By signing up you agree to our Terms of Service
Enter to win
$250 to spend at Barnes and Noble!