Art Roundup: Star Wars: The Force Awakens' Poe Dameron
It's been months since we were first introduced to Poe "one-hell-of-a-pilot" Dameron, and we still have weeks until we can relive the moments we (along with Finn, probs) fell in love with the resistance pilot with the tousled hair, so I think it's time to turn to some fanart to help tie us over in the meanwhile.
I'm super fond of C. Steenz Stewart's bold, simple, lines in this sketch.
Malia (Tumbleweedfreenzy on Deviant art ) soft colors and starry Resistance Poe would make a great throw pillow, right? No? Just me? Okay.
Illustrator Darius did a whole series of TFA characters you should check out, but obviously I want to highlight his Poe, which I especially love for the warm and heroic lighting.
Ever since Molly Ostertag posted this on Christmas, I have decided that every year BB-8 wraps itself up on the anniversary of being given to Poe (a gift from his mom, pilot Shara Bey, on the day he got his pilot's license, right?), and they spend the day joyriding together.
If Episode 8 doesn't include a scene of Poe carrying BB-8 like a backback like Kotteri has imagined, then, well—I bet it'll still be a great Star Wars movie, just not the greatest.
This Poe & BB-8 selfie by Kadeart on tumblr makes me smile so hard, because of course Poe would take selfies with everyone and everything he loves, hashtag no filter.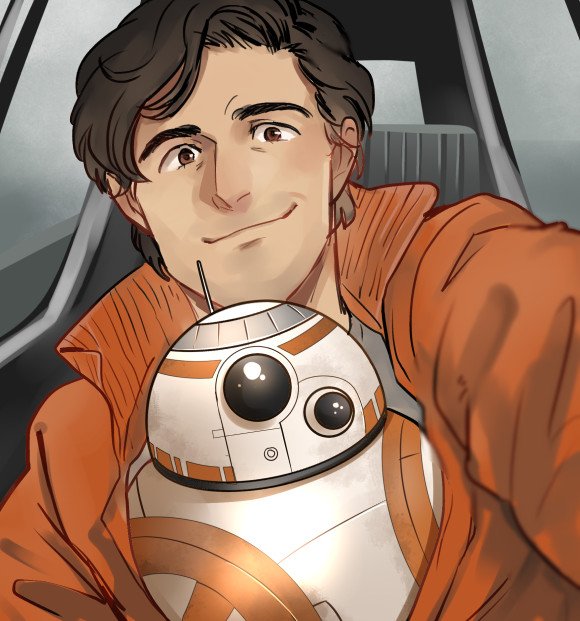 If BB-8 knows how to do a thumbs up, I think Ravefirrel is right on with these buddies fist bumping.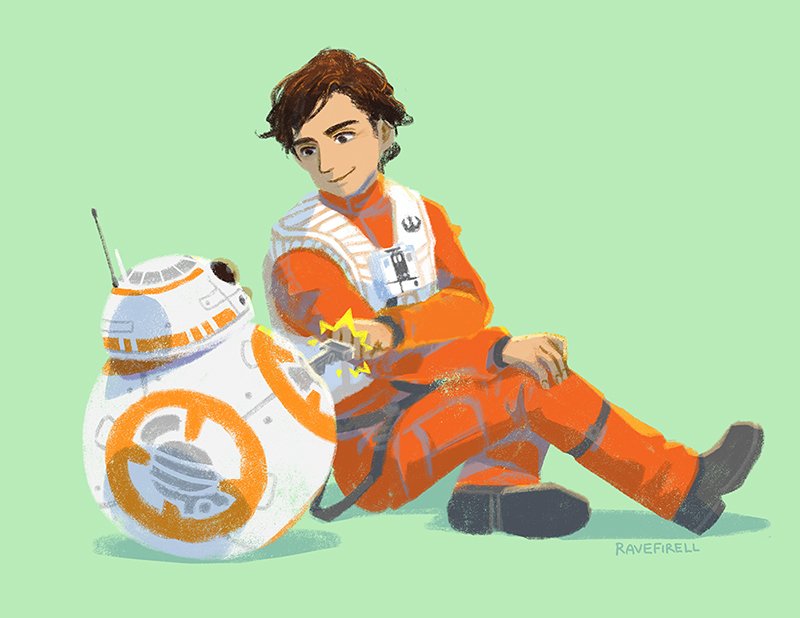 I love fanart that incorporates the Rebel Alliance/Resistance symbol, and Paul Duffield's "I'm about to leave on a very important mission for General Leia" Poe Dameron is great on every level.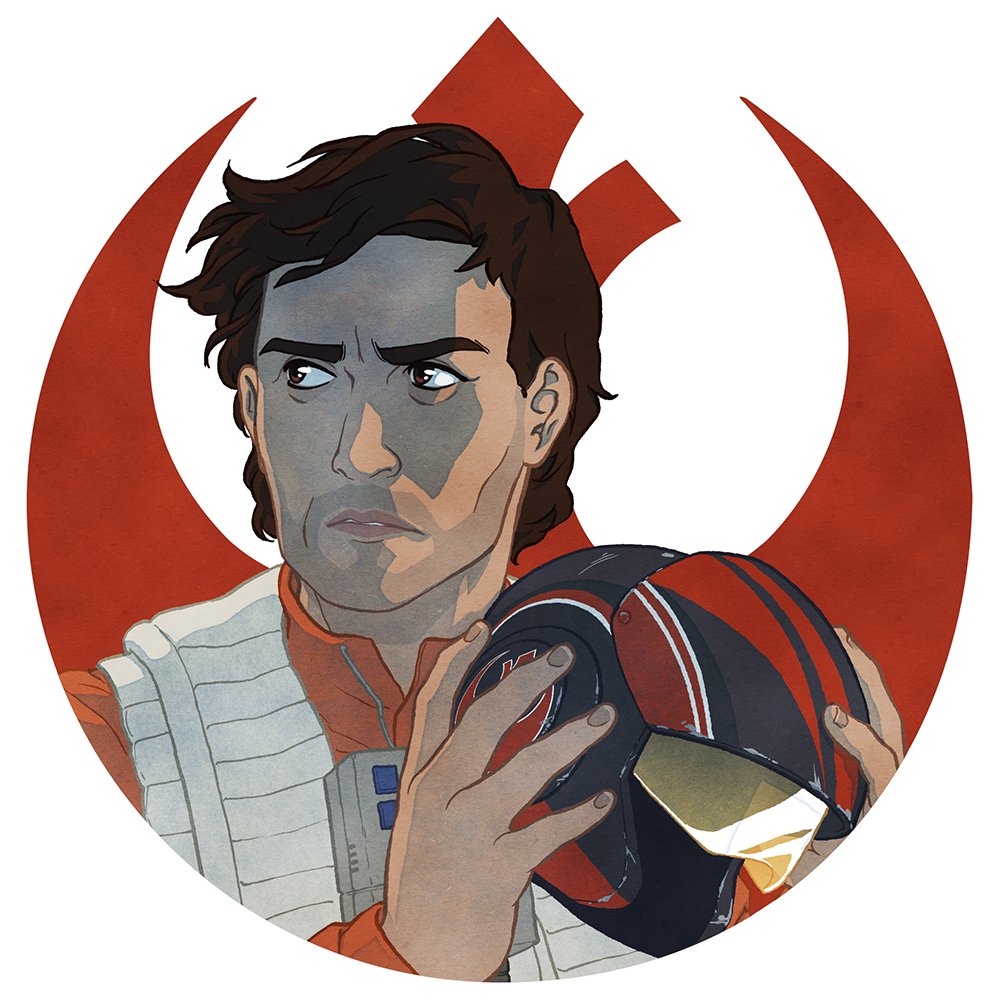 If only we could print gifs, Jordan Gibson's dreamy eyed Poe would hold a place on honor in my wallet.

As a final bonus, brighten up your day every time you check your phone with a Poe wallpaper collage.
By signing up you agree to our Terms of Service