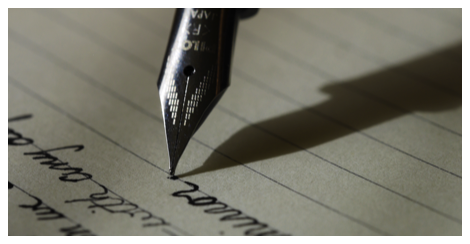 Buy, Borrow, Bypass: Memoirs and More
I love me a good memoir. But perhaps even more than I love memoirs, I love books that have elements of memoir mixed with other genres: history, philosophy, sociology, science. With these books I get to read about the author's life plus learn about some other subject. The "memoir and more" genre allows authors to integrate their life stories into a larger context, which can help us understand that life better and also think about the ways individual lives connect with larger social or historical forces.
What's not to love? I think this is a hard form to write well in, though, as it requires balancing a lot of material and making sure each part of the story gets fully and satisfyingly developed. So, below are some examples I've come across recently, some of which succeed wonderfully, and others, not so much.
The Face: A Time Code, by Ruth Ozeki: This book is very short but full of interesting, surprising ideas about … Ruth Ozeki's face. She spent three hours looking at her face in the mirror and now tells us what those three long hours were like. On top of describing that experience, she writes about her life, her changing feelings about her appearance, and her feelings and ideas about bodies and identity. The book is charming, honest, and thoughtful, and I finished it loving Ozeki even more than I already loved her after reading A Tale for the Time Being. It's also part of a series of "Face" books by different authors, so if you like it, you might try similar books by Chris Abani and Tash Aw.
Verdict: Buy.
Flâneuse: Women Walk the City in Paris, New York, Tokyo, Venice, and London, by Lauren Elkin: Elkin looks at various walking women writers — Virginia Woolf, George Sand, Jean Rhys, and others — and also writes about her own walking life in cities. The ideas about the joys and risks of walking are interesting, and her portraits of writers are informative, but at times I wanted a deeper look into all of her subjects. Some chapters were better than others. Those interested in walking, in women's history, and in cities — especially the history of political protest on city streets — will find material here to interest them. But they might also find themselves wanting more.
Verdict: Borrow, unless walking is your obsession.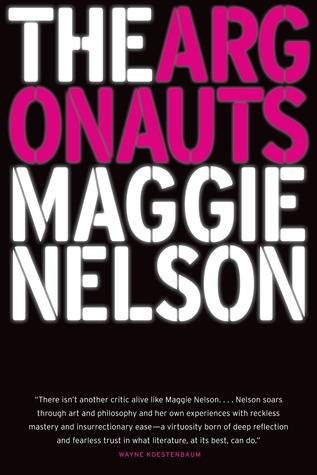 The Argonauts, by Maggie Nelson: This book is a mix of memoir, philosophy, and cultural critique, focusing on love, sex, marriage, and motherhood. It's both very personal and deeply intellectual. It will make your brain explode, in a good way. Nelson writes about her relationship with the gender-fluid artist Harry Dodge and her experiences with pregnancy and childbirth, all the while drawing on theorists such as D.W. Winnicott, Susan Sontag, Judith Butler, and many more. It's both moving and heady.
Verdict: Buy.
Spinster: Making a Life of One's Own, by Kate Bolick: This book is similar in structure to Flâneuse: both authors mix their own stories with profiles of women who inspire and fascinate them. Bolick tells the stories of Charlotte Perkins Gilman, Edna St. Vincent Millay, Edith Wharton, Neith Boyce, and Maeve Brennan, focusing on their experiences as single women. The idea behind this book is interesting: to examine the status of spinsterhood in modern times. But Bolick has such a broad definition of the term "spinster" — it comes to mean basically a strong independent woman, not necessarily a single one — that she undermines her own argument. I found this frustrating.
Verdict: Bypass
Negroland: A Memoir, by Margo Jefferson: "Negroland" is Margo Jefferson's term for the well-to-do African-American culture she grew up in in 1950s and 60s Chicago. This group defined itself in contrast to both white Americans and lower-class African Americans, fitting uneasily between the two groups. Jefferson describes the fascinating world she grew up in, including subtle and unsubtle racism and all the pressures felt by young women of the time. Jefferson's writing is innovative: it includes lists, classification systems, and point of view shifts to tell her story in various ways. Early sections of the book retell parts of African-American history from the perspective of the cultured, educated classes, filling in gaps in the story as it is commonly told.
Verdict: Buy.