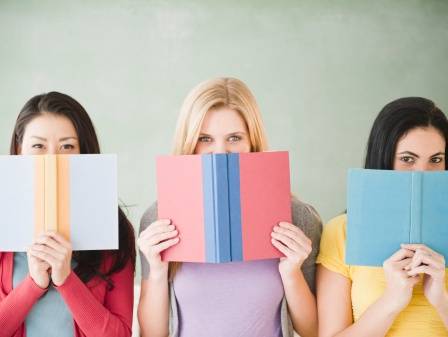 7 Digital Book Clubs That Combine Lit and Activism: Critical Linking, April 18, 2017
Today's Critical Linking is sponsored by Bang by Barry Lyga.
---
It's no surprise that books clubs are all the rage right now. In recent years, it's become clear that Oprah is not the only celebrity with a taste for reading. Emma Watson, Reese Witherspoon and Rachel Syme have all started  book clubs that you can participate in digitally, right now, from your bed. Seriously, it's that easy.
Seven digital book clubs you can join now that all combine literature with political activism.
---
Reportedly, Abedin has been meeting with top literary agents during the past few weeks to discuss a book that will be a reflection on how her personal and professional lives collided during Hillary Clinton's 2016 presidential campaign. Days before the 2016 election, the FBI announced that while investigating allegedly illicit text messages from Weiner to a 15-year-old girl, it had unearthed emails related to Clinton's private server…. and many wondered whether it was this that wiped out Clinton's momentum going into the polls.
I will pre-order a Huma Abedin book so fast.
---
Although Atwood dedicates just two lines to the fate of Black people in Gilead, the structures of oppression that Offred, the novel's narrator, and the other white Handmaids face are taken largely from the experiences of enslaved Black women in America. Being banned from reading, writing, or congregating, the spectacle of public lynchings, and the practice of naming people after their owners (Offred, or "of Fred") were all methods used to control Black people during (and after) slavery.