Inbox/Outbox: June 22, 2017
In the aftermath of Book Expo, I find myself surrounded, besieged, bedecked in the best way possible by books of all shapes and sizes. And so, my inbox overfloweth, and luckily, my outbox has still managed to stay relatively lively. Let's get to it! Who wants to kill gods, fight magicians, or solve a mystery?
Inbox
The Tiger's Daughter by K. Arsenault Rivera: I have seen this book described as "two queer women in love going off to hunt and kill malevolent gods in a Mongolian inspired fantasy setting," and I don't think it's possible to love it anymore. Rivera's debut novel finds two warrior women from different parts of the land uniting to take down an evil that threatens both of their worlds. It sounds damn good, and I can't wait to dive into it!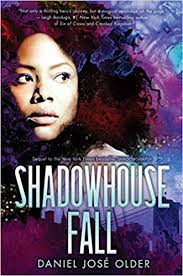 Shadowhouse Fall by Daniel Jose Older: The follow up to Older's frankly ridiculously good Shadowshaper, Shadowhouse Fall sees Sierra fully in charge with her powers as a shadowshaper, and not only that, but her friends have joined her, too, unlocking abilities along with her, to channel the spirits of Brooklyn together. This time around though, a threat from the deep history of the shadowshapers makes itself known, and Sierra and her friends are going to have to step up big time if they want to keep their families and their slice of world safe. Older did such an amazing job with the first book in this series, and I can't wait to see how he expands the mythos, the characters, and the stakes in Shadowhouse Fall!
Her Body and Other Parties by Carmen Maria Machado: If you read short fiction, you've probably heard of Carmen Maria Machado. A master weaver, able to bend threads of genre, narrative, style, voice, and more to her will and with a deft hand, Machado joined the ranks of such voices as Kelly Link, Alice Sola Kim, Jeff Vandermeer, and Ben Marcus some time ago. Now, collected for the first time, choice picks of her short fiction, plus new tales, are bound in her debut short story collection. This will not be one to miss, I guarantee it!
Outbox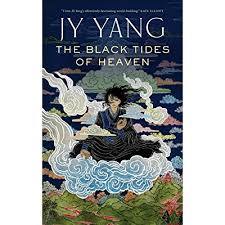 The Tensorate Series by JY Yang: Known for their stunning short fiction, which seamlessly blends science fiction, horror, fantasy along with issues of identity, family, history, and more, you'll be more than thrilled to know that JY Yang pulls it off yet again with their novella series with Tor.com, (both books of which are being released simultaneously). Starting with two back-to-back stories of twin siblings of the tyrannical Protector, Yang takes each novella to focus on a different sibling. Chaotic but brilliant Akeha takes center stage in The Black Tides of Heaven, as they find themself in the shadow of their twin's abilities to prophecy, and strike out on their own, to make their own way. And then Mokoya, broken but powerful, grieving but decisive, takes over in The Red Threads of Fortune, when rebellion has taken hold of the Tensorate, and the twins work to stay afloat in the war against their mother. If you've been feeling a lack of genderqueer science fiction-epic fantasy megafauna, family and romantic drama laden work, than Yang's Tensorate series is absolutely certain to please.
An Unkindness of Magicians by Kat Howard: After her stunning debut novel, Roses & Rot, Kat Howard spins a new world of magic, mystery, and mayhem, though this time she's trading in the royalty and trickery of Faerie, for cutthroat magician houses hiding within the glass and iron heart of Manhattan, and the young, deadly magician named Sydney who, out for blood, come to break them. Roses and Rot was a spellbinding debut, with prose sharp enough to cut, and a heart larger than its pages, and Howard's magical Manhattan, and the tale of Sydney's bloody promise does not disappoint. With prose like glass flowers, elegant and deadly, she weaves a world of power, promises, debt, disaster, and pain into a tale of redemption, justice, and what happens when power corrodes you like a malicious chemical.
Ruin of Angels by Max Gladstone: The next novel in his Craft Series, Gladstone goes all out as he takes readers into Agdel Lex of the Iskari Protectorate, where the bureaucratic Iskari and their squid gods toil to superimpose themselves over the reality of the people and the city that once used to live there during the God Wars. Priestess Kai Pohala, last seen in Full Fathom Five, is in town to find business with the various entrepreneurs of Agdel Lex, but things take a turn when her estranged sister, Lei, reaches out for help. What follows next is a breathless, beautiful, terrifying, and glorious run through the streets of Agdel Lex, as Kai works to keep her sister safe, and to stop the Iskari from determining the fate of a city that is not rightfully theirs. If you've read Gladstone's work, there will be more than a few surprises here, and even some familiar faces. But it reads as his most ambitious piece to date, and somehow, he keeps getting better and better. (And currently the first five books of the Craft are being sold as an omnibus online, so jump on it!).
In the Queue
The Prey of Gods by Nicky Drayden: Known for her short fiction work, Nicky Drayden's debut sounds bonkers and beautiful, as she mixes hallucinogenic drugs, ancient pissed off-goddesses, an AI uprising and more, against the backdrop of the future-tech South African city of Port Elizabeth. I've just started it and I'm hooked; it's got everything going on, and it's all working. Can't wait to see how it turns out!
The Five Daughters of the Moon by Leena Likitalo: Likitalo, a finalist for the Writers of the Future Contest, has her debut novel arriving in July from Tor.com and so far, it is as beautifully done as I had hoped. The five daughters of Moon, whose mother, the Empress, watches over the Crescent Empire, are caught in the smoke of revolution, and each of them, as young as six and as old as twenty, find themselves having to choose between their country and their family. Reading like Mary Robinette Kowal by way of the Russian Revolution with a dash of Weird and magic, this novel is a delight, and I'm eagerly devouring it.