7 Fabulous Enamel Pins for Library Lovers
Because what's better than loving the library? Wearing your pride of loving the library on your denim jacket, your tote bag, or other item on your person with these enamel pins.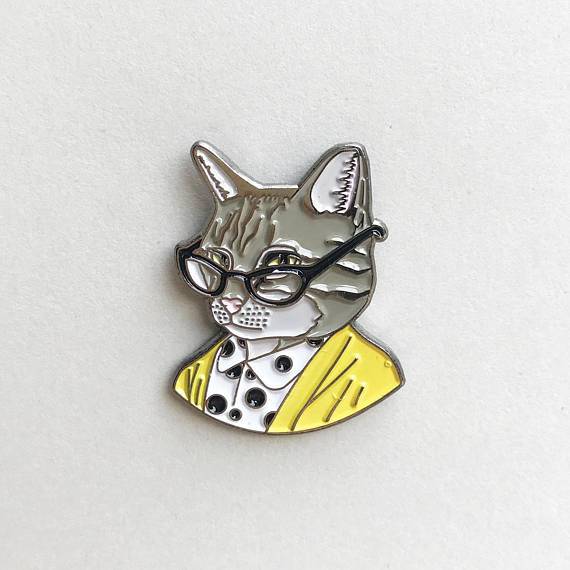 Librarian cat, $10.
Having fun ain't hard when you have a library card, $9.65.
Shh..happens, $10.
Librarian badge, $6.89.
Book Mobile, $11.
Library date due card and stamper set, $18.
Book truck pin set, $18.