10 of Etsy's Fanciest Book-Inspired Bags
My obsession with book-inspired bags started when a friend posted a picture of a gorgeous handmade leather bag, a bag that was a perfect miniature of Bag End, green door and scratched-in rune and everything, on Facebook.
It was beautiful and perfect and the price tag gave me sticker shock, but like Gandalf destroying a paint job on a door, this bag sent me on a quest. I  headed over to Etsy to find all the fancy handcrafted literary bags.

Disclaimer: These book-inspired bags are expensive. I know that. I am not buying these on a freelance writer's salary. But they are pretty.
Want more bag ideas? Check out this post, which rounds up much more reasonably-priced totes.
This perfect Bag End bag, the bag that started it all. (There are also other versions of this bag. And this shop does other literary bags too!)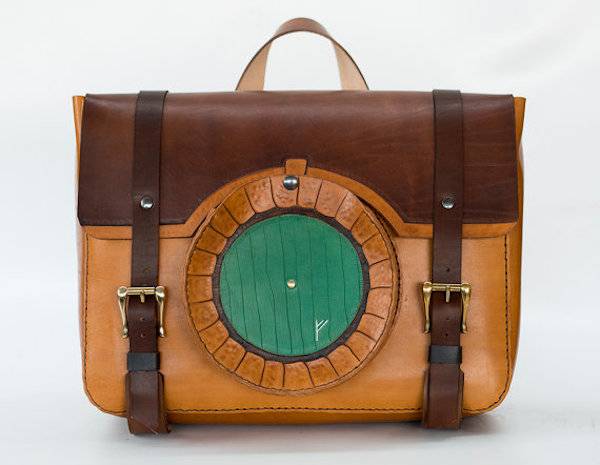 This book bag that might have The Standard Book of Spells, Grade 1 in it.
This Outlander bag.
This clutch that looks just like a copy of Lolita.
This bookbag that will let you pretend your school is Hogwarts.
This Princess Bride overnight bag for when you're heading out to storm a castle.
This Don Quixote purse for all your (mis)adventures.
This crossbody purse that is perfect for when you're out paying a call on your wealthy landowning neighbors and their marriageable son.
And this Jane Austen shopper.
This dragon clutch for your visit to Dragonstone. (You can get it with black, white, or green details. Maybe get all three.)