Inbox/Outbox: October 13, 2017
Lately I've been struck with a reading restlessness. My home is filled with books. I have more books than shelf space. My Kindle library stretches deep. And yet, I've found myself staring at my stacks and feeling like I have nothing to read. It's so counterintuitive and ridiculous given there are so many tempting book spines staring back at me, but I know you've felt the same way at some point, right? This week, my inbox/outbox and queue reflect that feeling, as my mix includes some reliably great authors, some whimsical and random picks, and some books I fell into reading—and loved.
INBOX
Bluebird, Bluebird—Attica Locke
Fellow Rioters have been gushing about Attica Locke's new mystery for months, and since I love a good procedural, it was an auto-buy for me. By all accounts, Bluebird, Bluebird is a gritty and emotionally gripping mystery through the eyes of Darren Matthews, who chose a Texas Ranger career over a prestigious future in law. In Lark, a small town in Eastern Texas, Matthews investigates two murders that seem at first to be hate crimes, but eventually reveal themselves as caught in an even more sinister web of the state's social and musical history. I'm waiting until I can clear my schedule for this mystery, so maybe next weekend.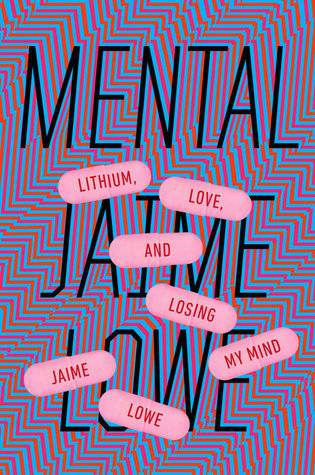 Mental: Lithium, Love, and Losing My Mind—Jaime Lowe
My mom sent me Jaime Lowe's recent editorial in the New York Times about the challenges with finding the right psychiatric medication. I admired her courage, wit, and storytelling and definitely identified—like Lowe, I have bipolar disorder. I didn't realize she had expanded her ideas to a memoir, Mental: Lithium, Love, and Losing My Mind, until I saw the trippy and bold cover on Friday night at Barnes and Noble. Lowe's memoir is about her experience with bipolar, and it focuses particularly on lithium, a medicine that is still a frontline treatment for bipolar disorder. I take lithium—in fact, I had my routine lithium lab work done that Friday morning—and every time I swallow it I wonder if the short-term sacrifice is worth the dangerous long-term side effects. As I stood there with ten minutes until the store closed, I was spellbound by the vivid first few pages. There are quite a few of bipolar memoirs, but Lowe's memoir promises to really break new ground.
OUTBOX
Landscape with Invisible Hand—M.T. Anderson
I read M.T. Anderson's Feed for a young adult services class in grad school, and I loved the sleek and stylistic language and world-building, so I was really happy to get my hands on his latest novel, Landscape with Invisible Hand, when my library hold came in. In Landscape, Adam is a painter and a survivor after an alien invasion radically transforms America's society, economy, and labor force. Each chapter is titled after one of Adam's paintings, and these shorter vignettes make up the larger narrative of Adam and his family's struggle to survive in this new world. I admired Adam's dedication to his art and his species. Though short, at just 160 pages, Landscape with Invisible Hand is bursting with insightful commentary and thought-provoking questions we might one day be forced to confront.
Goodbye, Vitamin—Rachel Khong
I have trouble sleeping, so when I woke up around 4 a.m. on Saturday, I needed something to read and anything in reach would do. I landed on Rachel Khong's debut novel, Goodbye, Vitamin, published in July, which was sitting on the shelf in a living room bookcase. I knew Goodbye, Vitamin had received a ton of good blurbs and endorsements, and now I totally get it. This slim novel is just under 200 pages and covers a year in the life of Ruth, 30-ish and back living with her parents. When Ruth returns home, she is trying to escape a nasty breakup and find a new direction in life. While Ruth considers her next steps, her father, a distinguished professor of history, is losing his ability to remember the past because of his Alzheimer's. I think this novel was misunderstood and maybe mis-marketed as being a Millennial novel, but it's not about that as much as a profound and moving story about the push and pull between memory and forgetting, the past and the future, and youth and aging. As the daughter of an educator, I definitely identified with Ruth, especially because I also live at home and contend with these themes every day. It's rare that you find a story that balances pathos with humor so effectively and truly brings tears to your eyes in an emotional release. Despite being exhausted, I stayed awake that long sleepless day to finish this book.
IN THE QUEUE (What I'm Reading next)
Little Fires Everywhere—Celeste Ng
I adored Celeste Ng's debut novel, Everything I Never Told You. It was a chilling read that stuck with me long after I finished the last page. Ng's follow-up, Little Fires Everywhere, was released on September 12, and though I usually try to ration out books by my favorite writers, I don't think I can last much longer before tearing into this story about the cracks beneath a seemingly perfect suburban community. This book is at the top of my TBR.
The Gentleman's Guide to Vice and Virtue—Mackenzi Lee
I've never felt at home in historical fiction, probably because having a major mental illness has always made me feel alienated in the past. I don't really enjoy thinking about what that life would be like for me as a "crazy." Enter Mackenzi Lee's rollicking adventure story set in the 18th century and narrated by Henry "Monty" Montague, whose taste for men—in particular his best friend, Percy—and general debauchery has put him at odds with society and especially his father. A grand tour of Europe and Monty's last taste of freedom before settling into aristocratic duties of goes horribly awry, jeopardizing Monty's future and his relationship with Percy. Aside from being a true page turner, this novel particularly excels in characterization. It's impossible not to fall in love with wry and honest Monty and feel the impending doom he faces. The Gentleman's Guide to Vice and Virtue is a timeless story of the outsider in history and a stirring reminder that you are not alone. I was beyond happy to see Lee is making this into a series. I picked this book off the shelf almost at random. I'd heard good things, and I felt restless and willing to try something new, even if it meant a genre I don't normally read. I'm so glad I did.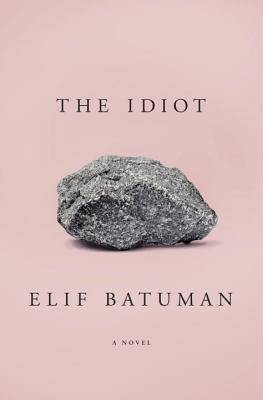 The Idiot—Elif Batuman
There have been a ton of awesome books published in 2017, and March, when Elif Batuman's debut novel was released, already seems like so long ago. Maybe a week in book world is equivalent to three in non-book world? I don't know—I can barely keep up. Anyway, Batuman's acclaimed and hilarious memoir of her graduate studies in comparative literature, The Possessed: Adventures with Russian Books and the People Who Read Them, was a runaway hit in 2010, so The Idiot had a lot of hype coming into 2017. Yet I think that, conversely, this novel got overlooked and flew under the radar after publication. Well, I'm here to say it's awesome. I'm enjoying this sprawling and epic coming of age story about Selin, the American daughter of Turkish immigrants and a freshman at Harvard in 1995. Selin navigates the Ivy world of prestige, wealth, and elite academia and falls in love with an older student of mathematics, Ivan, with whom she corresponds through email in the dawn of the digital age. I have a real weakness for any story about education, college, literature, and especially modern epistolary novels. I am savoring every page of this deliciously intellectual bildungsroman.
What books have you bought, finished, and added to your TBR this week? Leave a comment below.